how many posts featuring mushrooms can one little ol' blog really have? well here's one more! for years i've been using a big plastic jug full of thistle seeds as a doorstop for the back door. i finally decided to make a cute doorstop and settled on-you guessed it-a toadstool!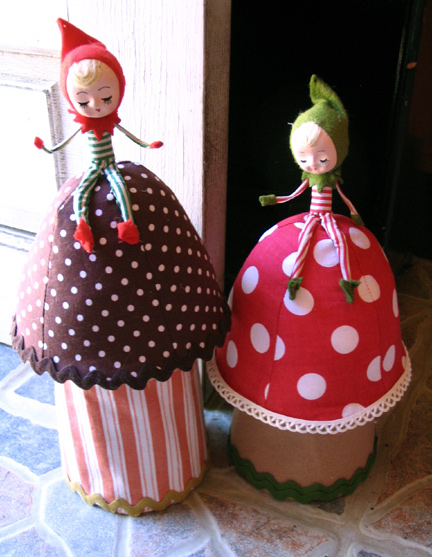 the tall one is about 10 inches tall, the short one is about 8½ inches tall. The bases are made using a 32oz yogurt container and a 16oz earth balance container. i filled them with gravel to give them some weight.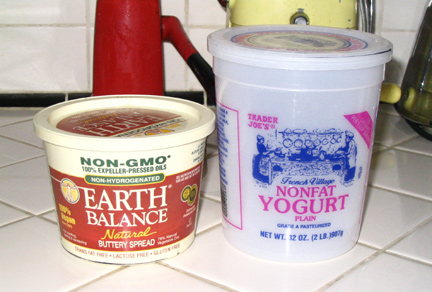 the pattern i made for them is here:
http://www.madewithlovebyhannah.com/toadstooldoorstop.pdf 
so you can print it out and make one yourself! the letters in the directions below refer to the pattern pieces.
first fill the container with something heavy, i used gravel but sand or rocks would work well too. put on the top and tape it on securely.
sew the stem sides (A) together on both sides, then sew on the stem top (B). turn right side out and insert your container. pin the stem bottom (C) on and stitch by hand.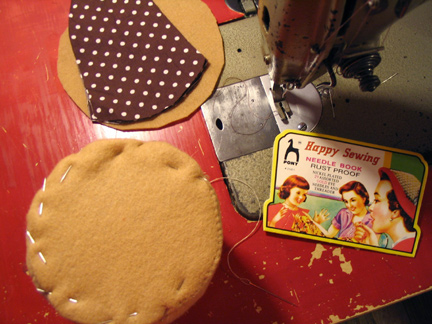 sew the 5 cap pieces (D) together, meeting together at the top. then sew the cap bottom (E) on a little more than half way around, leave about a 6-7 inch opening.
turn right side out, and insert the cardboard piece (C) so it sits inside at the bottom of the cap. stuff the cap. sew up the opening by hand.
glue the top to the base.
i decided to glue some cute trim around the edge of the cap and some ric-rac 'grass' around the bottom. it's really hard for me to make something and not put ric-rac on it. i couldn't help topping them off with a pair of sleepy pixies! whee!