i made these fun and festive alpine inspired sweaters from two plain old pullovers i bought at the thrift store. one was a pink boucle crew neck and the other was a green v-neck heathered with blue and yellow specks.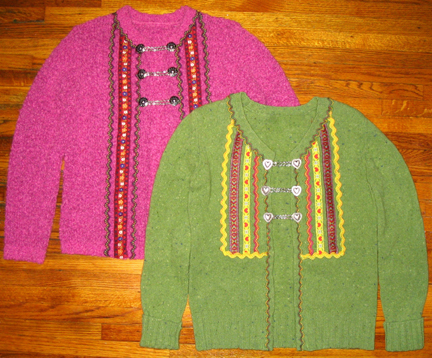 this is what they looked like before…not very exciting…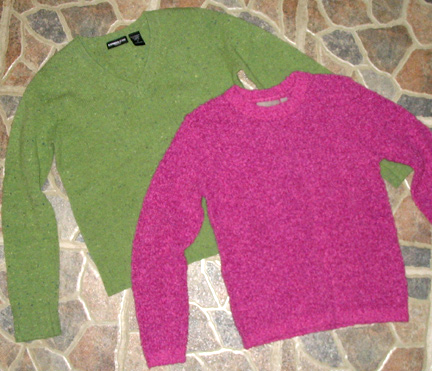 here's how you can do it yourself! first i cut up the center and finished the raw edge with grosgrain ribbon in the inside. this will keep the sweater from unraveling and stretching out in the front. i chose polkadot ribbon because it's more fun than plain ribbon!
then i sewed on lots of super cute woven trim and ric rac! the green one i chose to apply the trim mostly on the upper part like a bib, and the pink one i ran a few rows of trim all the way up the front and around the neck.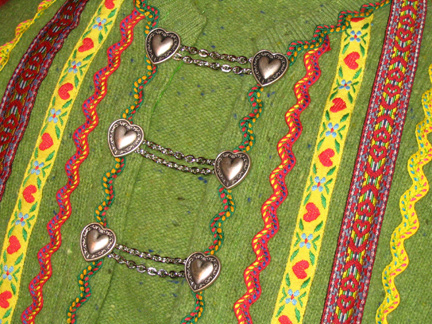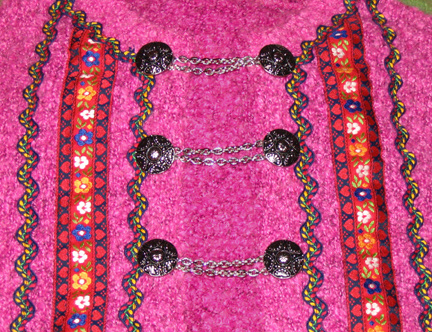 then i sewed 3 buttons on each side and a chain loop to fasten them with. i think this is my favorite detail and really gives it that alpine-y feeling!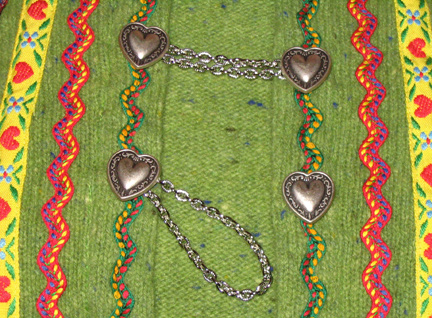 i hope you try it yourself and send me pictures!