i was inspired to make this felt applique hex sign rug after finishing up the artwork for this new summertime skirt print…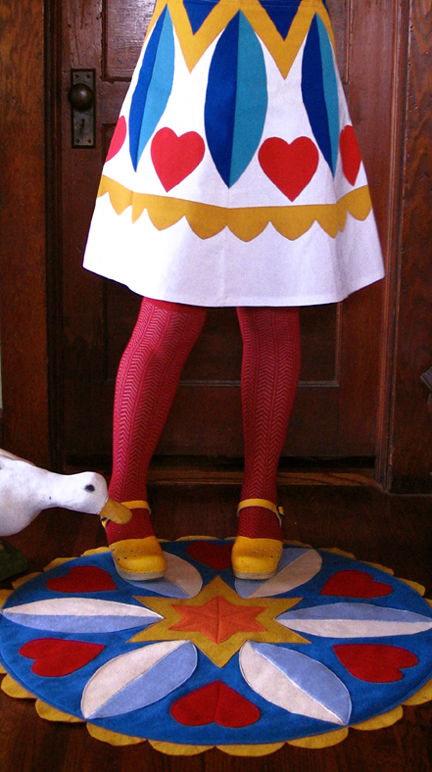 can you tell?
i love the boldness and simplicity of this new print! the skirt should be available on my website next month here it is! http://madewithlovebyhannah.com/hexsign.html   (sign up for my e-mailing list here if you'd like to be notified!)
want to make your own hex sign rug? you can download my pattern and instructions at craftzine.com!