perusing the aisles of the 99cent store the other day, i saw these packages of brightly colored polyethelene rope.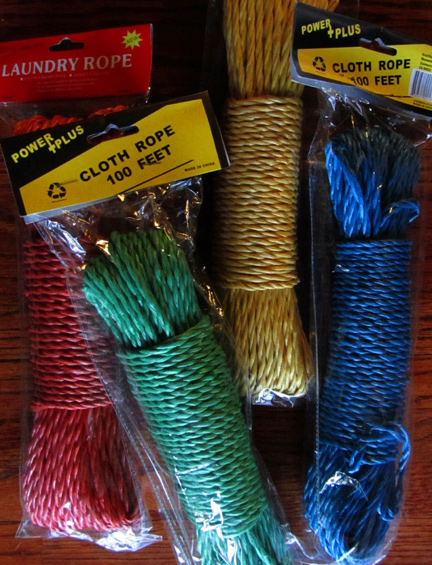 my first thought was that it looked and felt like jumbo sized plastic raffia. my second thought was how awesome would it be to make jumbo sized flower loom flowers with this stuff? totally awesome!!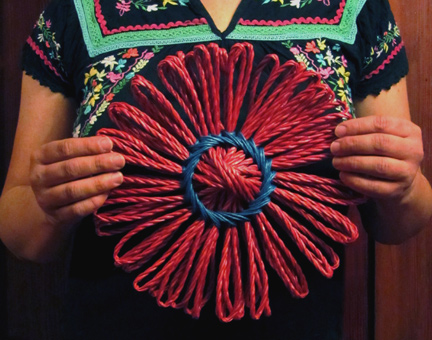 i wondered how i could make a giant flower loom, then i remembered socorro's set of knifty knitters. the yellow one is the biggest at 11″ across, which is just about the perfect size to accomodate the plastic rope. i followed the basic flower loom instructions, and used every other peg to wrap the rope around.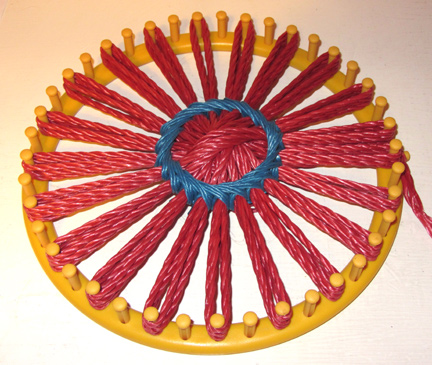 jumbo sized flower loom flowers=jumbo sized fun!!!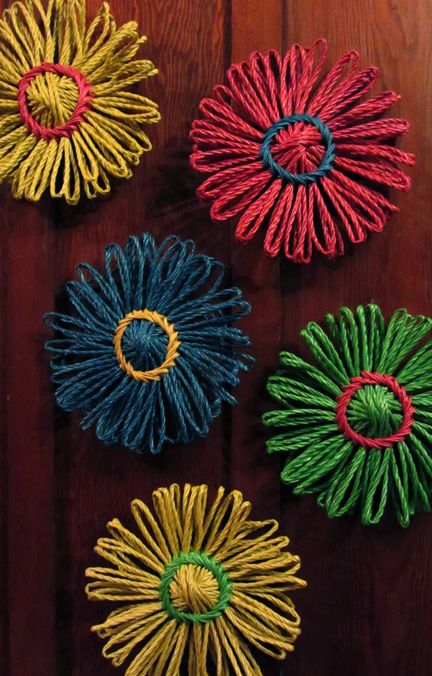 i can fit three of them into a big envelope, want them? leave a comment and my little helper will pick a recipient a week from today.