the spot in front of my kitchen sink is kind of an odd size and i always have a hard time finding a cute, washable rug small enough to fit it. i was looking around on the internet and saw this one, which i thought was pretty cute, but too big. in the description it says 'inspired by vintage tea towels' and i thought to myself, why don't i just make a rug out of a cute tea towel? it turns out a tea towel is just the perfect size…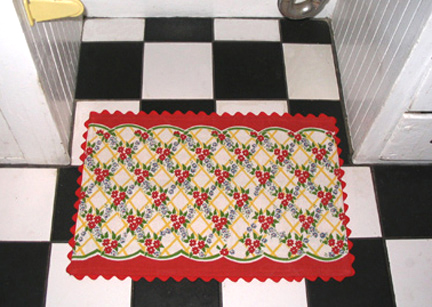 for the backing i cut up an old rug i used to use in the kitchen, but had started falling apart around the edges. it fit the tea towel just right after i trimmed the ratty parts off. you could also use an old towel or blanket for a backing, or a layer or two of canvas.
first, cut the backing ¾" smaller than the tea towel all the way around. then lay the backing on wrong side of the tea towel. fold the edges of the towel around the backing and sew. the great part about using a tea towel is the edges are already finished for you!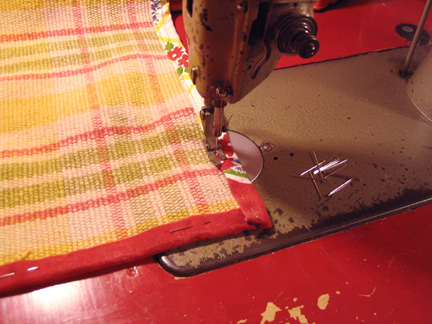 you know i had to add some jumbo ric-rac around the edge!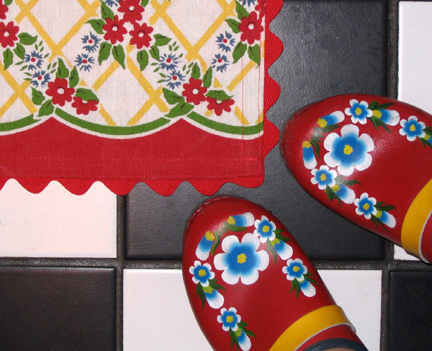 i think it came out pretty cute, and it was super quick and easy to make, which i like. really, it only took about a half an hour to make. it took me longer than that to decide which tea towel to use!