here are some fun and festive oktoberfest (or anytime!) decorations to make, felt and ric rac gingerbread hearts!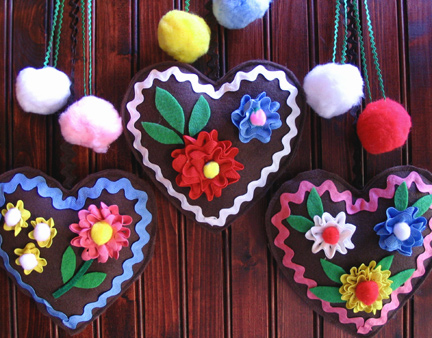 i made the hearts out of brown felt and lightly stuffed them. they measure about 7″x7″. i used ric rac for the icing on the edge, and made some mini ric rac flowers for the decorations. ribbon flowers would also look cute, and add some writing if that tickles your fancy. i strung some jumbo pom poms on baby ric rac to hang with them because i thought it looked extra festive!
or try decorating the hearts like one of these pretty hungarian honey cakes!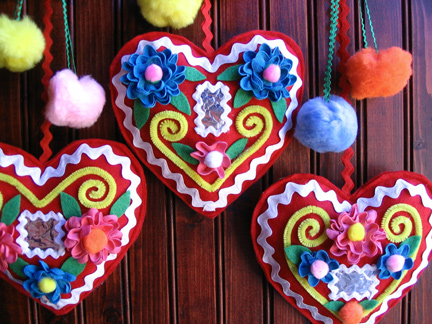 these ones would be great for valentine decorations. they will be up year round in my house! i love the red icing and the little mirror in the center (i used tin foil). for the yellow icing i curled chenille pipe cleaners.