thrift stores are full of dorky sweater vests. i got this idea to restyle one into a cute dirndl-bodice-like top.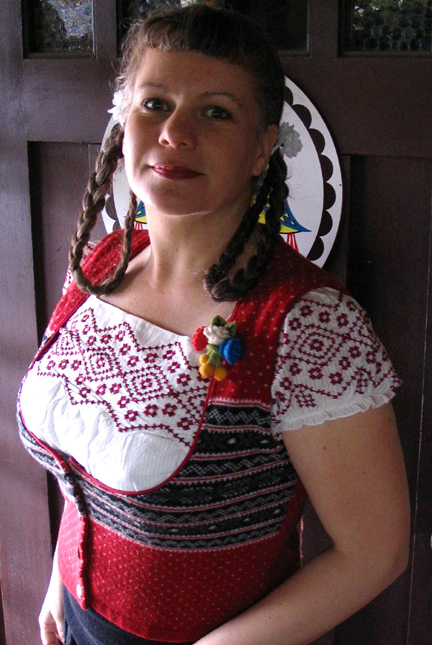 (that adorable felt flower brooch is from the fabulous woolly fabulous!)
i liked the nordic looking pattern knitted into this one, and the silver buttons.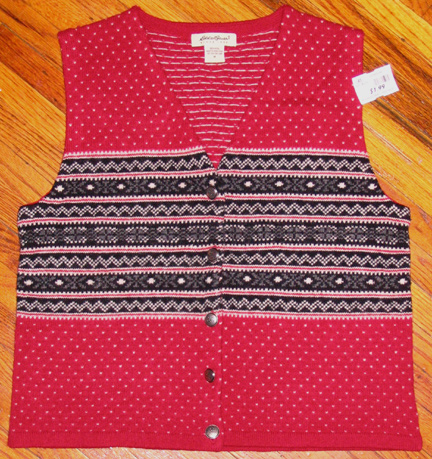 it was kind of frumpy and big to begin with, but priced right at $1.99. it was wool so i shrunk it in the washer and dryer first, which made it small enough that i didn't have to cut the armholes or the bottom, only the part around the bust. i should have taken a picture of how i cut it, but in my excitement i forgot so i drew this diagram to show you…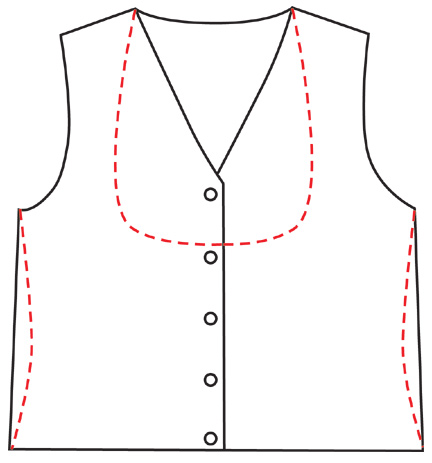 i put it on and marked where i would like it to sit at the bust. then i cut from the shoulder (leaving a little extra for seam allowance) and finished the edge with some red piping.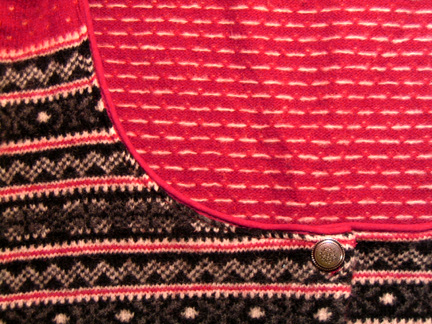 i also shaped it in a little bit at the waist since it was still too boxy. i think it's cute for spring!