with all the sewing that goes on around here, i end up with alot of empty plastic cone spools. i think there must be something i can make with them so i can't throw them away. it seemed pretty obvious that they would make great toadstool stems…so with some styrofoam balls, a glue gun and some rug yarn i made these yarn wrapped toadstool decorations.
3 inch balls seem to be the perfect toadstool-top size. slice them in half and gently press the spool into the center of the cut side about a half inch deep. remove the spool, add a bead of glue and replace.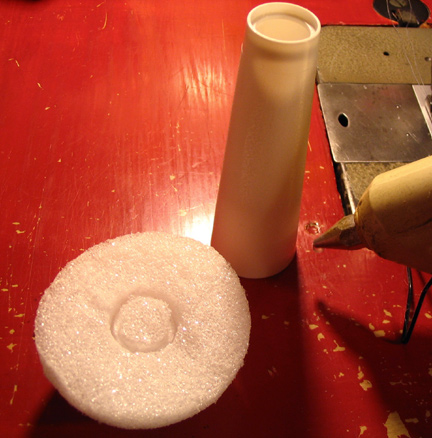 make a loop at the end of yarn and tie a knot. glue to the center of the styrofoam top.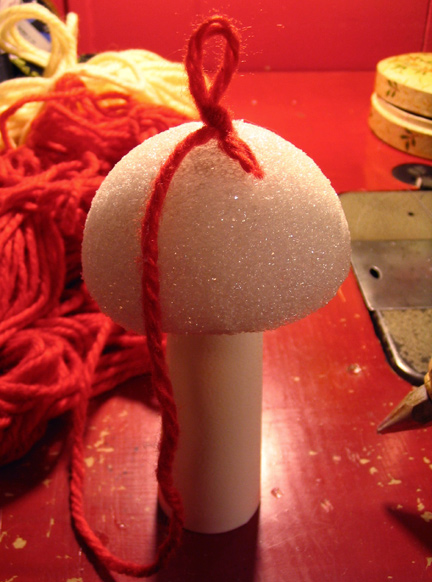 start wrapping yarn around top, gluing as you go.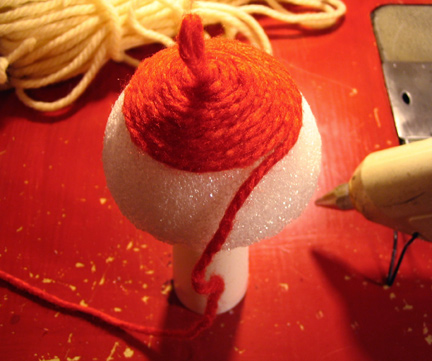 when you get to the bottom of the cap, switch to the stem color and keep wrapping and gluing…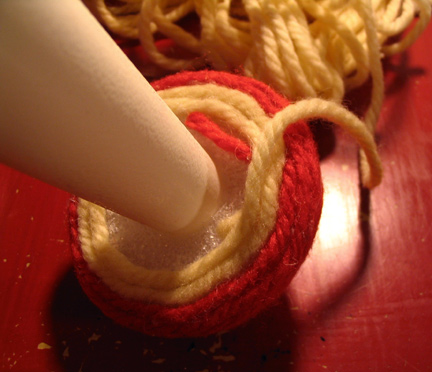 and gluing and wrapping…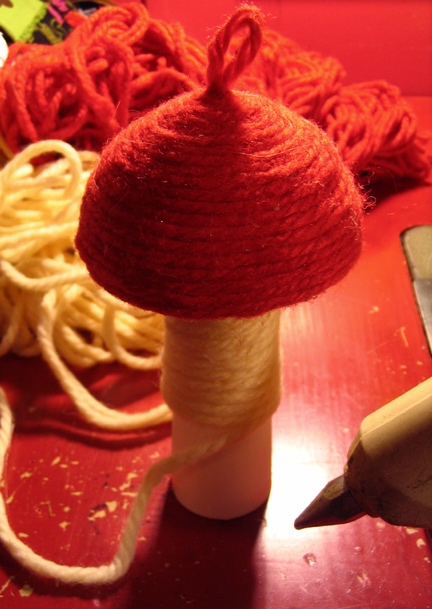 when you get to the bottom of the spool, tuck the end of the yarn inside and glue a circle of cardstock on to finish off the bottom.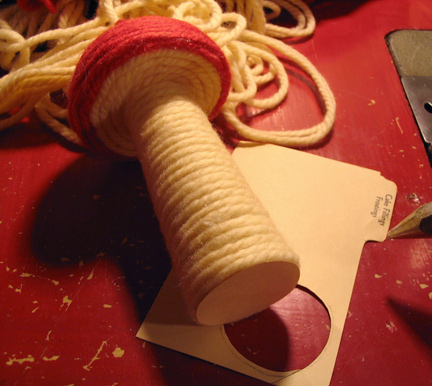 want spots on it? i used tiny pom poms because i love pom poms, but tiny buttons or beads would make nice spots too. finished size is about 5 1/2″ tall.