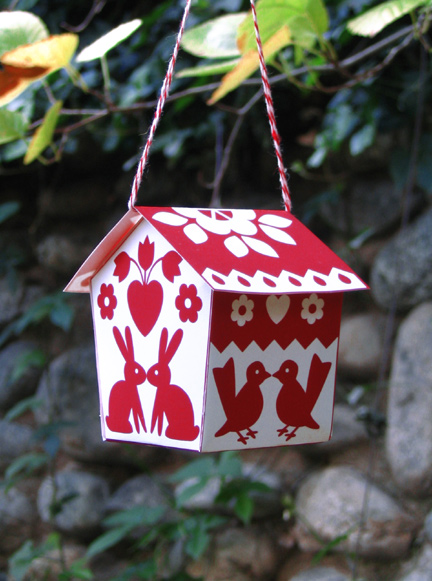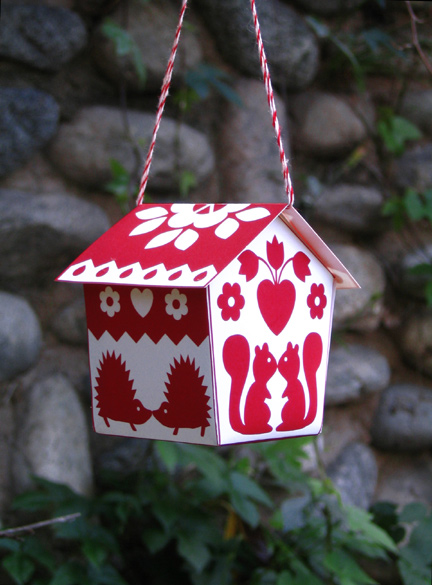 a few months ago, nynke asked me to make some art to be printed on the back of a flyer for a holiday craft fair in the Netherlands. we talked about making an ornament, so i made a kissin' kritters ornament using the elements from my kissin' kritters skirt print. want to make one yourself?
download the PDF here in red or here in black!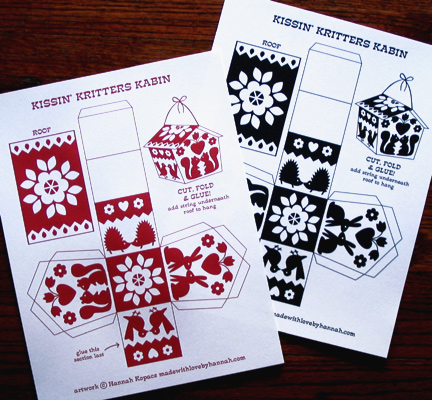 print it out on 8.5×11 cardstock, then all you have to do is cut, fold and glue! (i recommend using a glue gun so the glue dries fast)
add a string under the roof before you glue it on if you want to hang it, or you can fill it up with little treats before you glue up the last side for cute party favors!
finished size is about 3x3x2.5
(and you can still download the knick knack gift cards from a few years ago here)