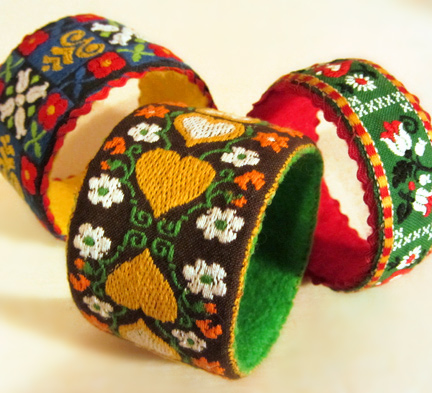 a fast-n-fun variation of good ol' tape roll bracelets, with an alpine twist! a great way to use up leftover scraps of cute woven trim and whip up some oktoberfest-y accessories.
you will need:
empty tape rolls
woven trim
felt
baby ric rac (optional)
glue gun
scissors
tape
needle & thread
the tape rolls were a little too big for my wrist, so i cut out about a 1 inch section and taped it closed.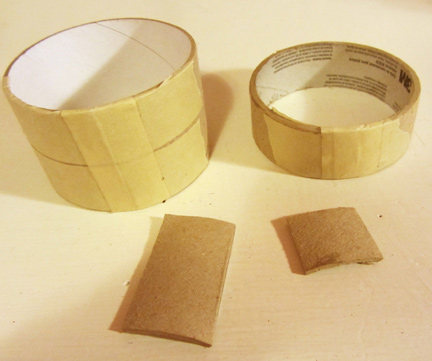 it will be slightly out of round, gently press back into a circle.
choose trim that is just a tiny bit wider than the tape roll. measure the circumference and cut a piece of trim about a 1/2 inch longer. lay the trim on top of felt and cut to size.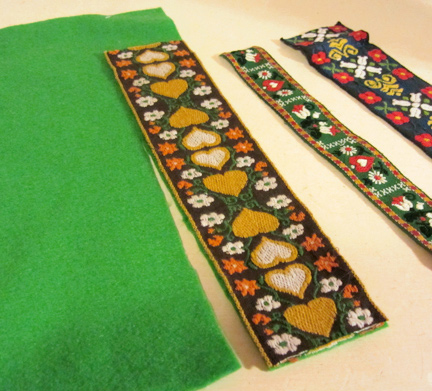 glue the trim onto the outside of tape roll, overlapping ends and folding raw edge under. glue felt inside of roll, overlapping ends (you may need to trim a little off the end)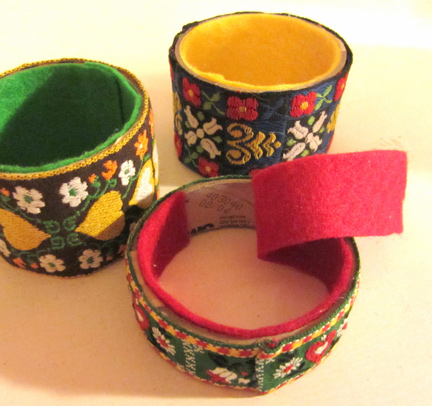 whip stitch the sides together.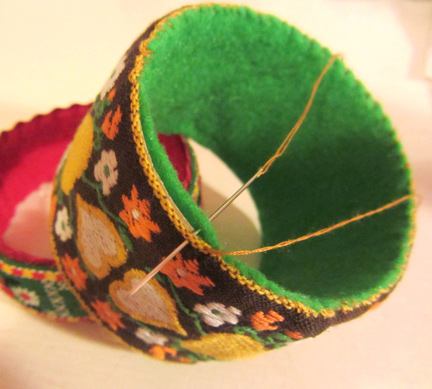 i added some baby ric rac to the edge as i stitched, you know how much i love ric rac!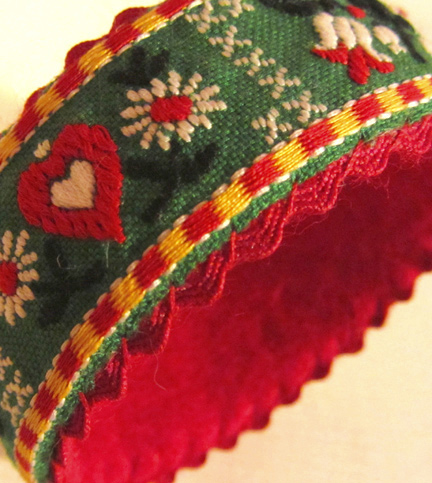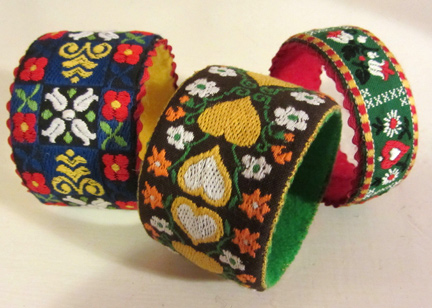 wear them with that adorable alpine sweater you made!