one thing i love about living in southern california is it's always clothesline weather! line dried clothes, especially towels, are one of my favorite feeling things.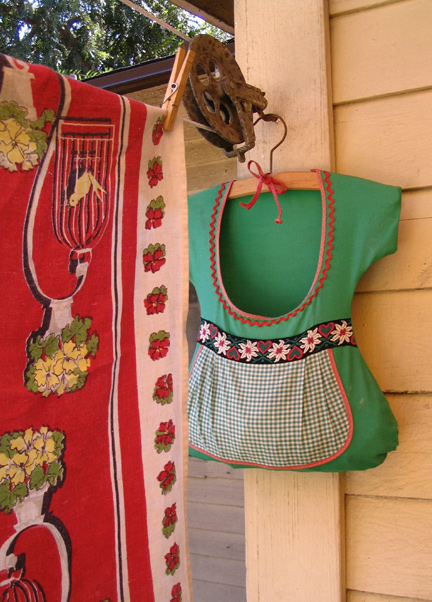 about 10 years ago i got this adorable dirndl-style vintage clothespin bag, and even though i am very delicate with it (as delicate as you can really be with a clothespin bag, anyways) i'm afraid the old fabric might tear anytime. to prepare for that inevitable event, i made a pattern from it so i can whip up a new one when the need arises.
i wanted to share this project in the summer when it was clothesline weather all across the country, but i just finished it up now. it's not too late though, they would make super cute gifts for the holidays! and the dirndl styling is just in time for oktoberfest-i made the new one using some vintage dirndl fabric i had lying around from dresses i had shortened.
you will need:
download the pattern pieces here. enlarge 200% before cutting! the finished size is appox. 13.5″ wide across at the shoulders and 16″ long at the center.
1/2 yard of fabric
7″ x 10″ scrap of contrasting fabric for apron
12″ of alpine ribbon
1 1/2 yards of foldover braid or bias binding
1 yard of ric rac
wooden clotheshanger, cut down to 13.5″ across
14″ of thin ribbon or trim for the tie
to sew:
fold pleats on apron and stitch down.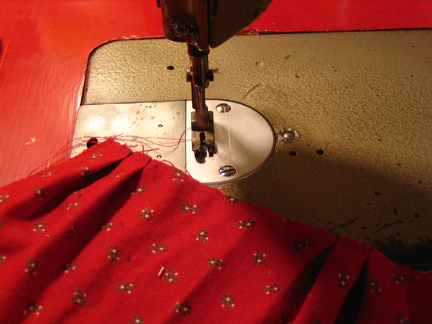 sew foldover braid/bias binding around apron sides and bottom.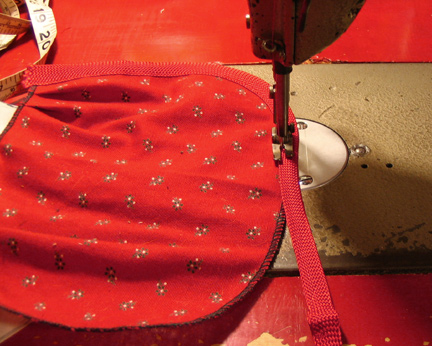 center alpine ribbon on top of apron and stitch across.
place apron on front panel and stitch down around sides and bottom of apron, and sides of ribbon, leaving the top front of the apron open, it's a pocket!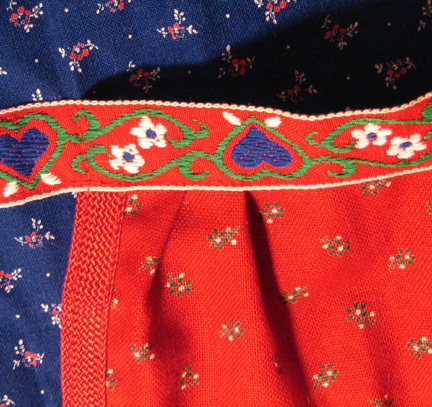 place the right sides of front and back together and stitch all the way around from shoulder to shoulder (1/2″ seam allowance).
turn right side out and sew foldover braid/bias binding around neckline, then sew the ric rac trim around neckline.
stitch the 14″ tie down at the center of the back of neckline. that's to tie around the clotheshanger so it won't slide out.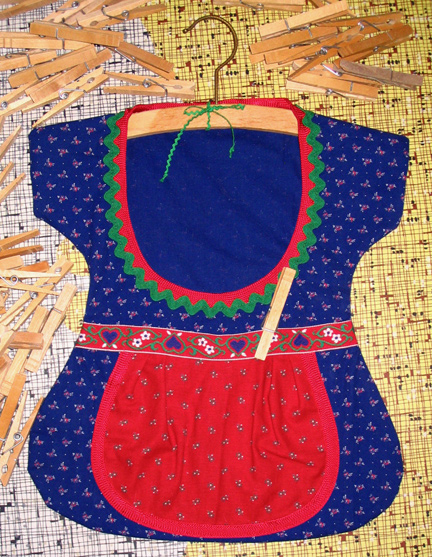 insert clotheshanger and tie. add clothespins and go hang out your laundry!