i've been ogling this sweater on etsy non-stop. i really like it but it has a few problems…first i never wear pullovers, and the other problem is all that pom pom flower cuteness is unfortunately placed for a busty lady like myself. also i don't really like to wear clothes with collars. and i don't need any more sweaters (not that that would really stop me…) then i thought i should try my hand at embellishing one of my plain cardigans with some cute pom pom action, so here's what i did…
i decorated this coral pink mohair sweater on the front with some pom pom flowers and thick yarn embroidered details.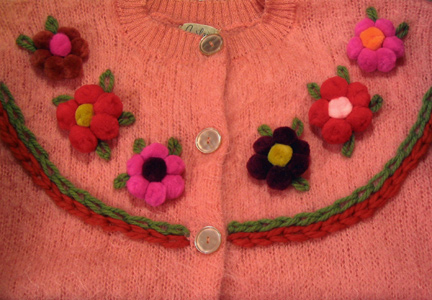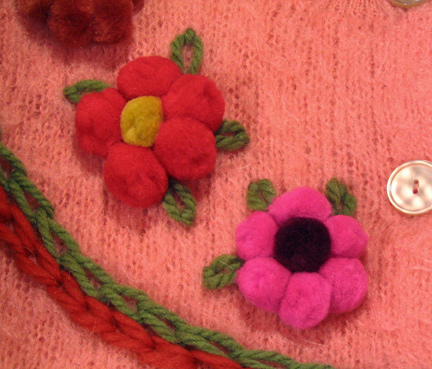 this green sweater i decorated on both the front and the back. the green pom pom border goes around the shoulder and across the back.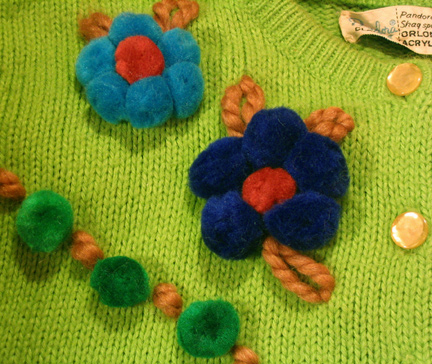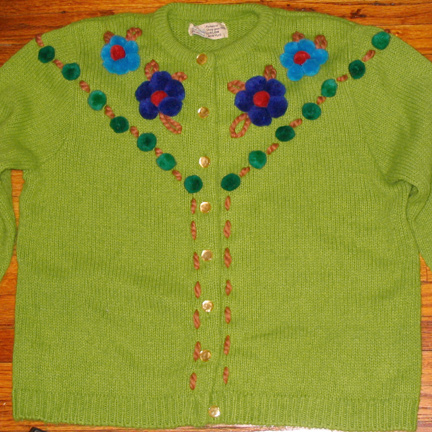 a little pom pom flower fun on the back…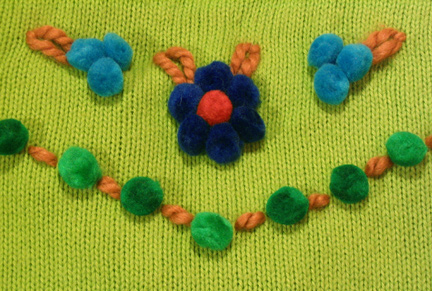 i used 3/4″ and 1″ pom poms. it takes a while to sew on all those pom poms but it comes out really cute and fun. i laid the sweater out flat and marked the center of the pom pom flowers, then i put it on to make sure it was even before sewing them on. okay, i did that on the second sweater after figuring it out the hard way on the first one! and i did the yarn embroidery a little bit loose to allow the sweater to stretch when i put it on.