it doesn't take much figurin' to figure out that i like toadstools, mushrooms and most cute fungi. a lot. here is a little sampling of specimens i found growing around the house.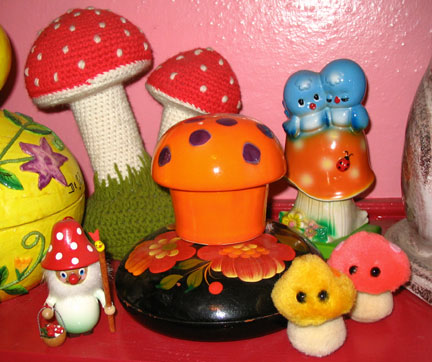 those little wooden toadstools hold tiddly winks.
i found these in the back yard after the rain a few days ago!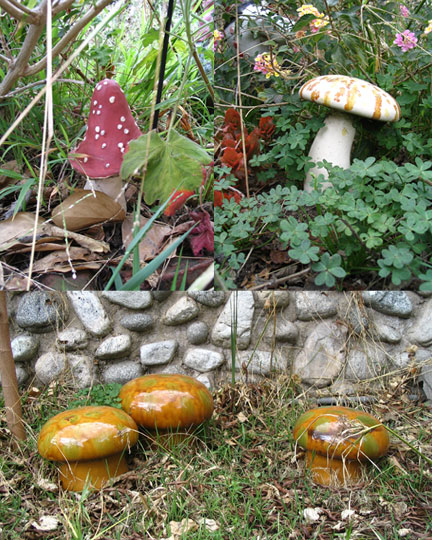 i also love to eat mushrooms. a lot. i'm not much of a cook, i just sautee them in a little olive oil. one tasty dish i like to make is mac & cheese with sauteed mushrooms and garlic. mmmm. if you have any quick and easy mushroom favorites, let me know!