you've seen the fun fruit and vegetable people portraits in my kitchen here, and the veggie folk i adore here. i also love these plastic fruit and veggie people figures…did these come as a kit?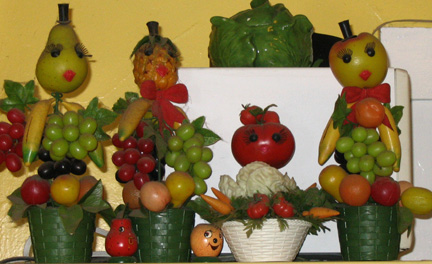 (you might recognize two of these guys from my 'down on the farm' print)
fun veggie critter decals! somebody applied these to plain tiles and attached hangers to the back.

i bought the felt veggie dolls on the left online a few years ago, and the cutie-pies on the right i  bought on etsy recently.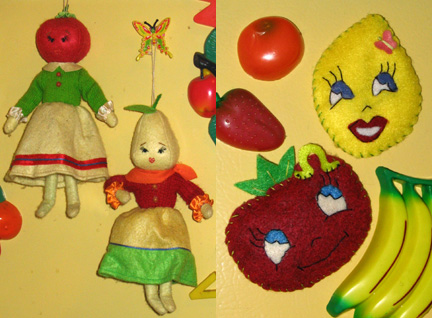 and of course the classic embroidered veggie people! these guys used to be on an old stained tea towel so i cut them out and framed them.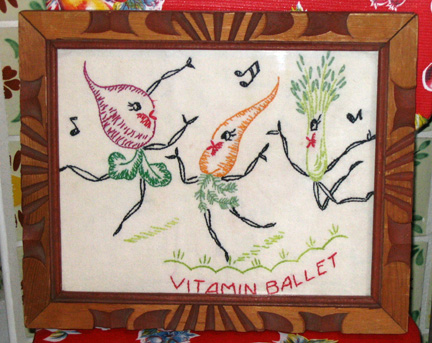 i just came across this great veggie people trim on etsy! wow! i would love to have a stockpile of that!