summer weather makes me feel like rummaging through the vintage fabric stash and putting together some colorful combinations. here's a peek at some 'limited edition' skirts i just finished up…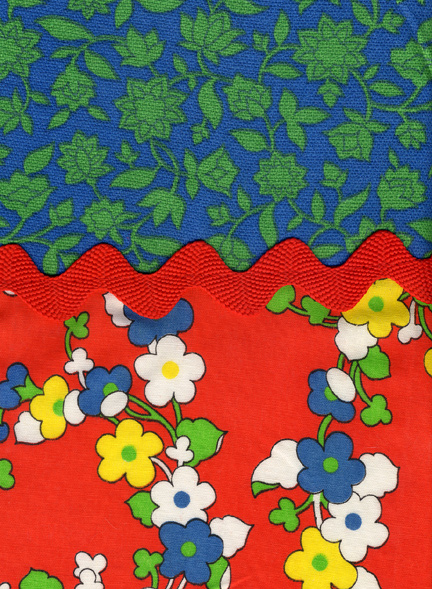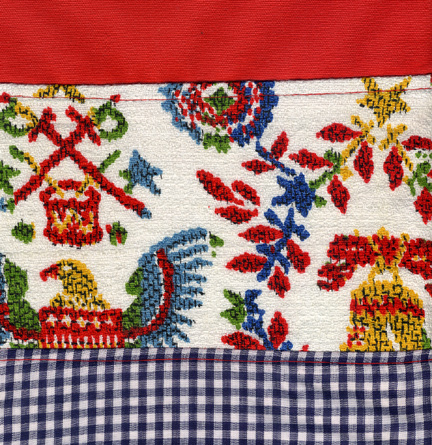 the red flowering vine print fabric and the americana print barkcloth are both vintage sample yardage from sears, they still had the production tags on them. remember this awesome fabric i found a couple of years ago? that was a sears print too.
my friend joe gave me a sears catalog from 1966, after i saw it at his house one day and i (rudely!) couldn't stop looking through it the whole time i was visiting. here's a few pages featuring some of the great fabrics they used to sell (click on the pictures to enlarge).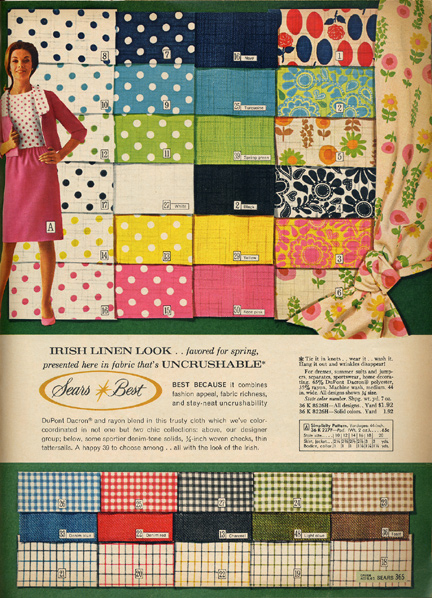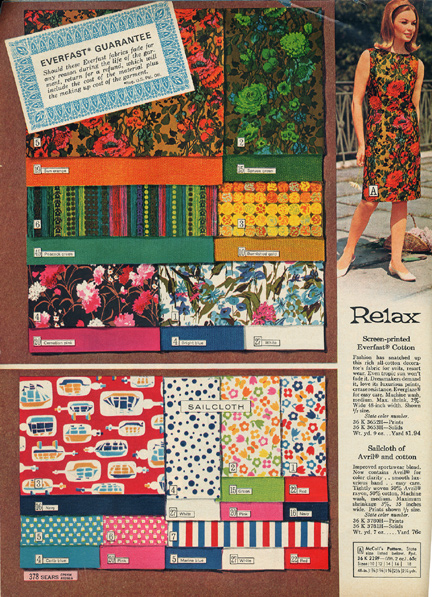 that ship-in-a-bottle print is so cute!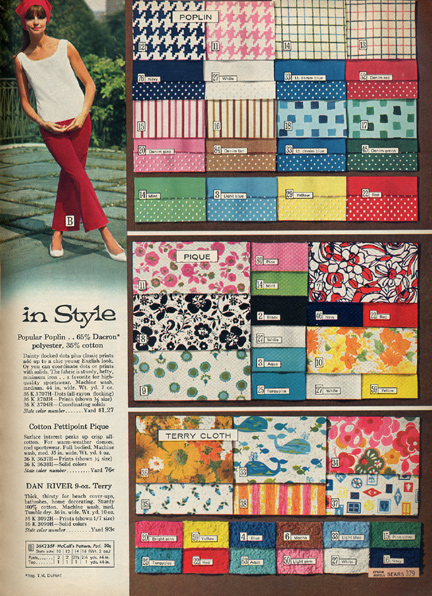 so are those terry cloth whales.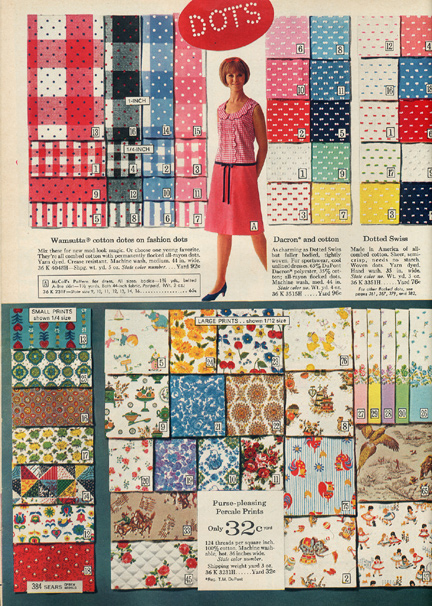 look at those cute folky prints on the left.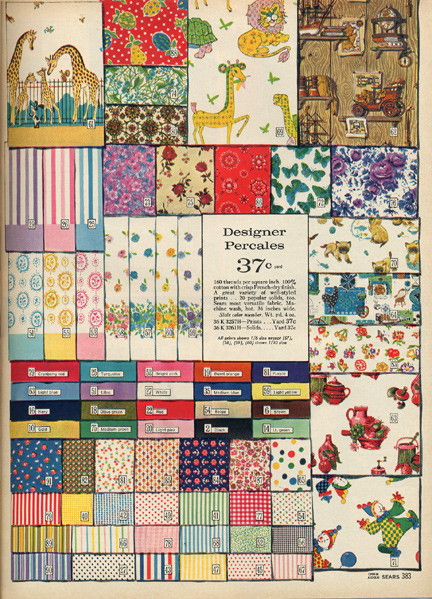 i'm running a little later than i planned with a website update. i'm printing the other colorways for the hex sign skirt next week so i hope to have new goodies up the week after that, including the two skirts i just showed you. i'm also printing up some fairytale forest tees!