it's finally chilly enough in the evening to pull out the sweaters! i love sweaters. here are some details from a few of my favorites…
pom pom fun! i love pom poms!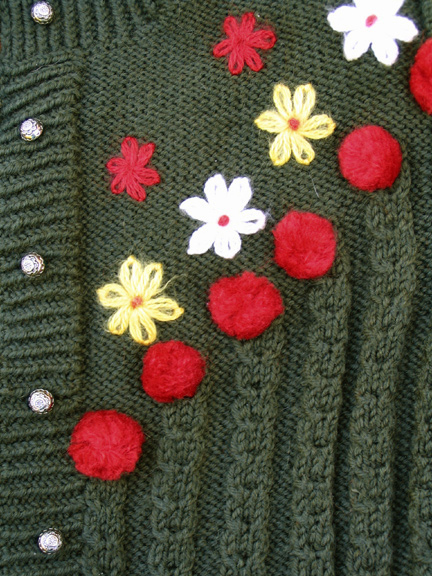 i love sweaters that tie at the waist. so cute!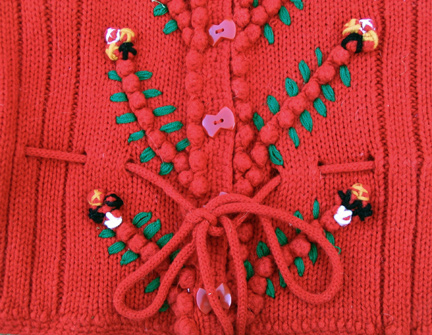 embroidered alpine flowers. edelweiss!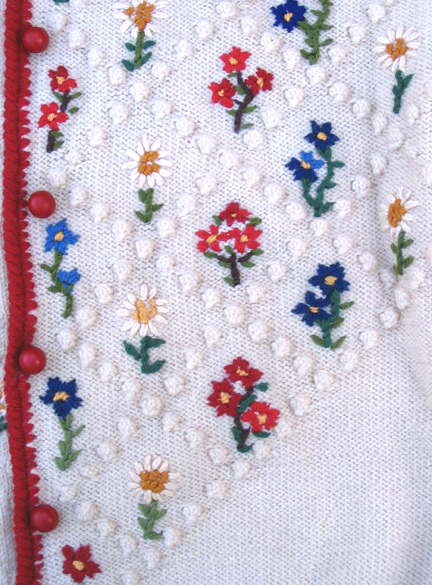 i also love that lumpy stitch. what is that called? i need to learn how to knit.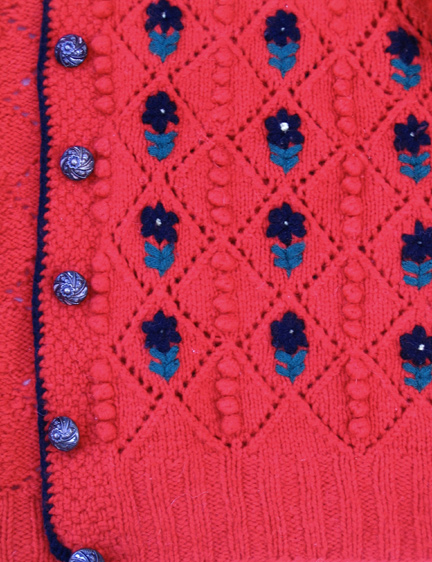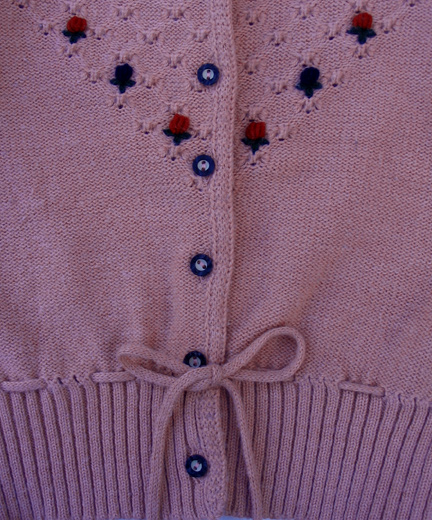 i added the embroidered piece to this one earlier this year and now it's one of my favorite sweaters. can't wait to wear it again!