i was going through some sweaters that i haven't worn lately and pulled out this cute norwegian sweater. i found it at the thrift store over a year ago, and though i've pulled it out a few times to wear, i've never actually worn it. i don't really know why, because i like the pattern, color and fit.
i had these pieces of embroidered felt left over from another project and i thought they would look really cute appliqued onto the front…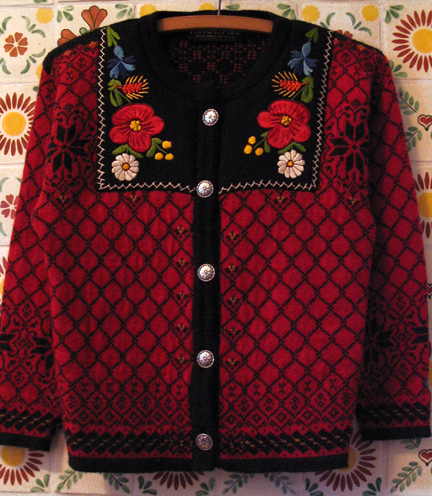 i think i just turned it into my new favorite sweater! now it should see some heavy rotation in the wardrobe.