a couple of projects i've been working on around here…
painted a hex sign table.
(ps- i started posting photos on instagram here: instagram.com/madewithlovebyhannah )
i used the same design as my hex sign rug pattern, just modified it a little. i printed it out to the size of the table and traced it on using dressmakers tracing paper and a wheel. that worked great! i have a feeling i will be using that trick pretty often. the hole was there for an umbrella i guess…considered filling it in but then thought it would look pretty cute with a red and white striped umbrella so i left it.
got this cute-shaped upholstered trunk/ottoman thingy at the thrift store a while ago. did a little vinyl applique and added some button accents.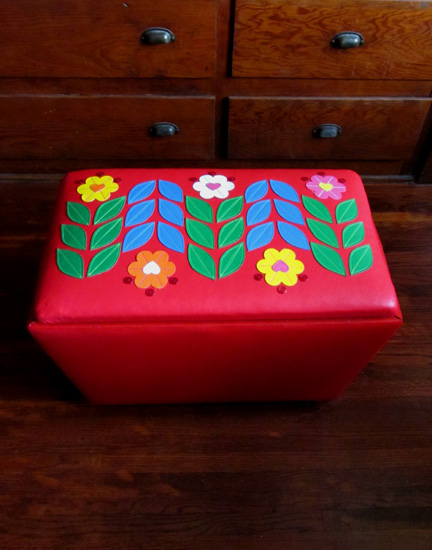 the top was pretty beat up but the rest of the vinyl wasn't ripped so i just recovered the top and spray painted the rest of it. i used this little box and my honeycake chairs as inspiration.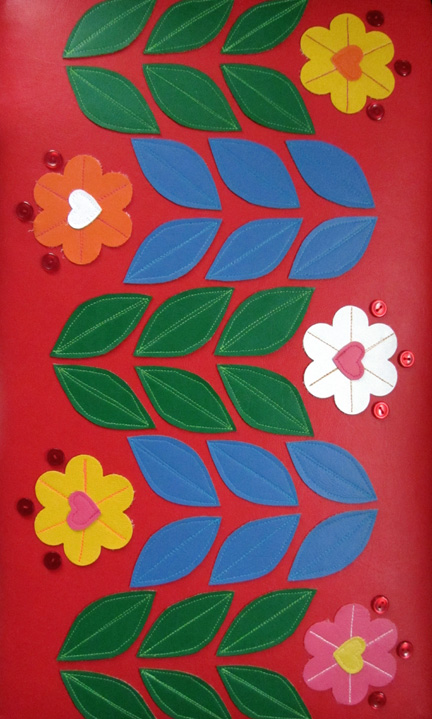 i like the straw fabric lining the inside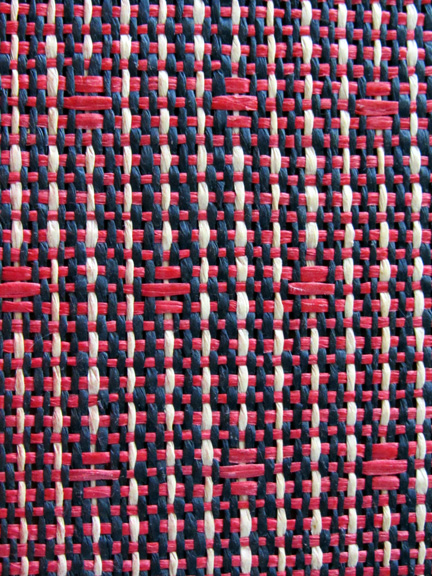 and stitching up some new limited edition skirts today! having so much fun with all of these vintage fabrics!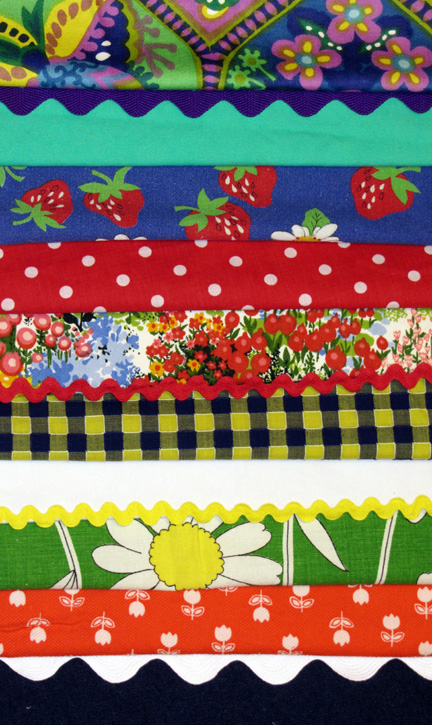 hoping to have them up on my website tomorrow!
also building a new set of steps for the basement but that's not as pretty…