i had to do it, i couldn't stop myself…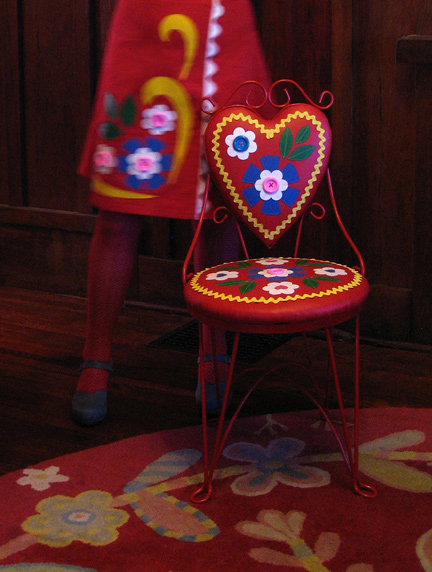 honeycake chair!
i probably could have stopped myself from making the gingerbread one, but i did it anyways…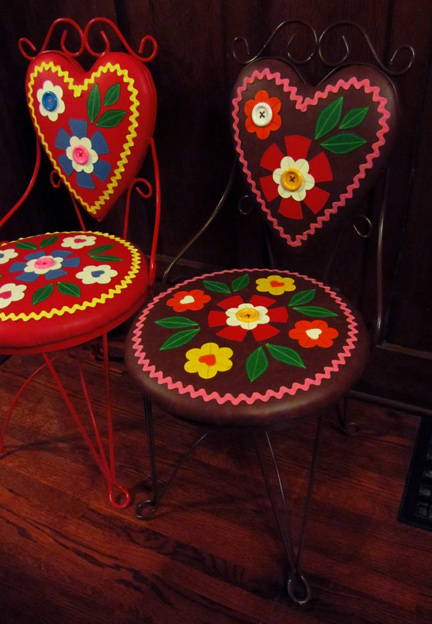 making the chairs reminded me of this little box i found, and i saw some coordinating items on etsy that i find pretty irresistable, like these shot glasses…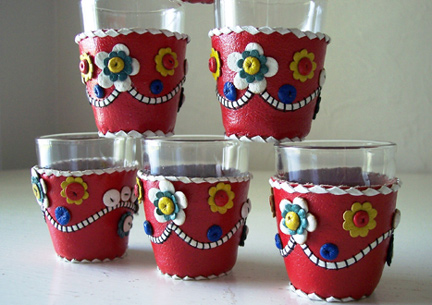 and this matching flask, to fill them up.
then i almost died when i discovered this wonderful shop on etsy recently…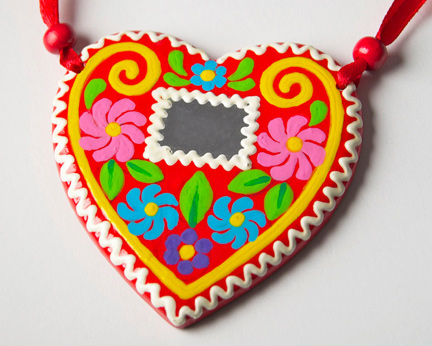 there are so many pretty handpainted necklaces to choose from, i have my eye on a few others.
i was also reminded of how much i love the cover of
this book, in all it's honeycake-ish glory (i have a copy of it hanging above my sewing machine). so pretty!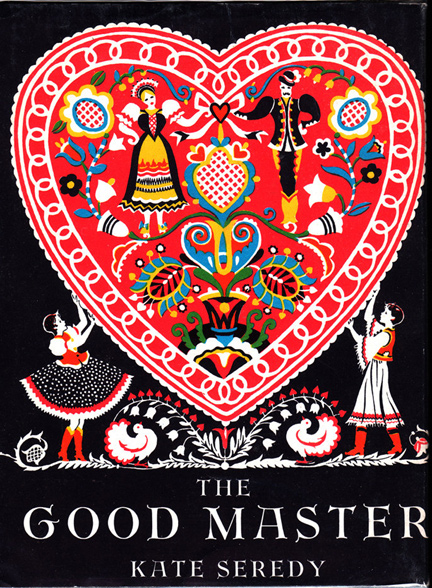 and if that's not enough for you, take a peek at a few of my faves on flickr here, here and here. and don't forget these two felt projects from last year and a few years ago.