i just added two new screen printed skirts to my website, the polish pottery skirt (which i already showed you a sneak peek of here)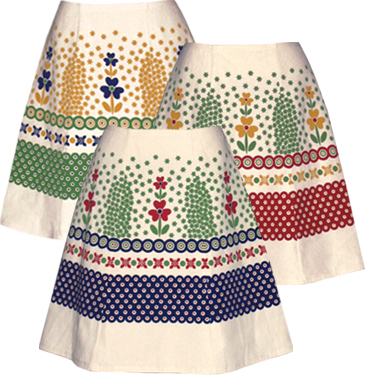 and the wood carving skirt, featuring 'carved' birds, berries and hearts on a woodgrain background.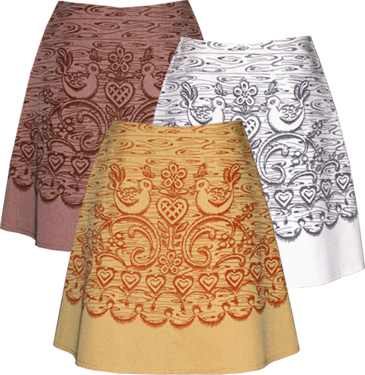 this one was partly inspired by this great candle i found at the thrift store a while ago.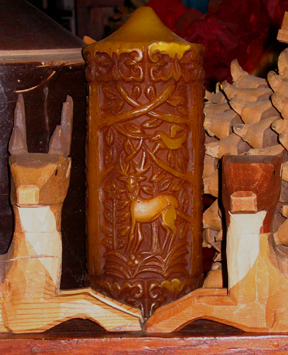 it looks like carved wood!
(p.s. x-small ladies, i just listed the very last striped sunflower skirt in my etsy shop, marked down to $30 to make room on my website for the new goodies)