this past summer was a great one for scoring some awesome thrift store art. i can't remember when i've found such good stuff in such a short span of time. here's a look at some of the goodies i picked up in the last few months…
i think this one is my favorite. cross-stitched fox stealing a rooster! it's pretty big, 11½"x18½". jenny spotted it, thanks eagle eye!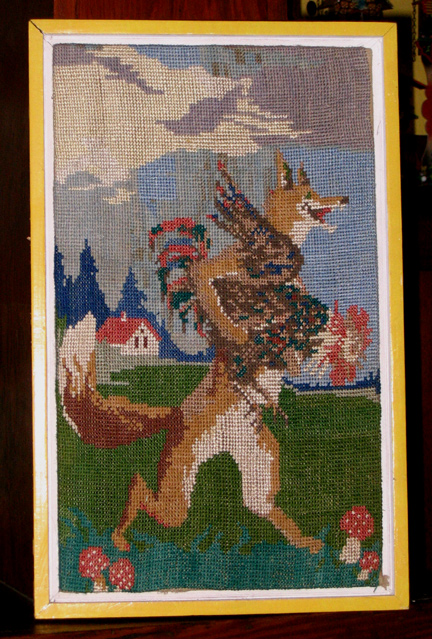 just can't get enough of those mushrooms…this one is about 8″x10″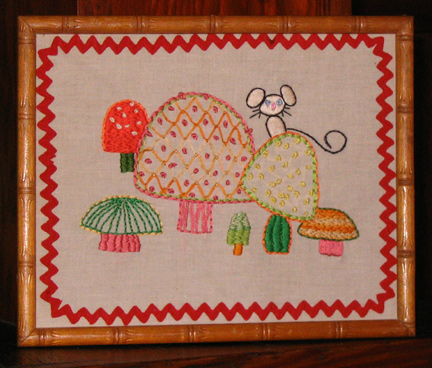 cast metal deer on a burlap background, from continental art-craft 1966. 11″x16″. there was a buck that went along with it but i didn't get it. the buck's antlers had been broken and sloppily glued back on and i liked the composition of the deer better, but i did feel a little guilty breaking up the set!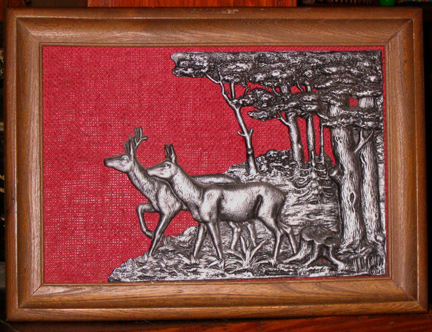 two yarn embroidered birdies with fluffy yarn flowers…these little cuties are only 5″x6″.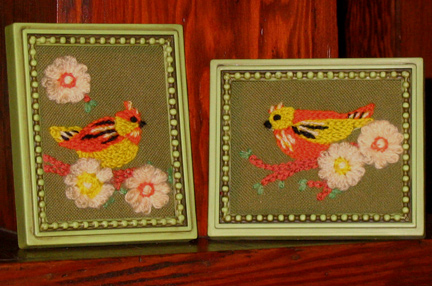 and an old salzburg souvenir shadowbox with real edelweiss inside. cute!