sometimes i find things i love and need to have them. that happened when i stumbled into betty jo's lino forest. one day i want to own one of everything. i think i'm well on my way…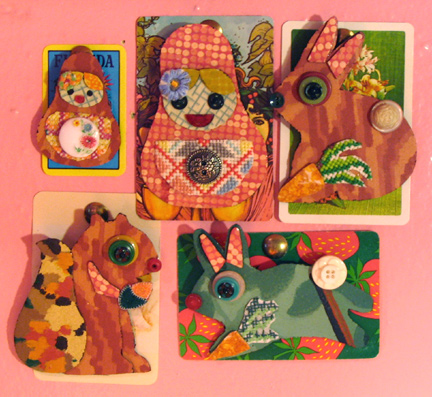 liz's brooches, necklaces and clocks are all made from recycled vintage linoleum and decorated with cute bits of embroidery and buttons. her things are right up my alley, featuring matryoshkas, cuckoo clocks and cute critters. i'm dying over this working lino cuckoo clock, but for now i've satisfied myself with these two newest additions to my collection, an adorable cuckoo clock necklace and an apple tree brooch.

get some cuteness for yourself here and here!