you won't believe what i found at the junkyard last weekend. i saw the beat up case peeking out and i knew right away…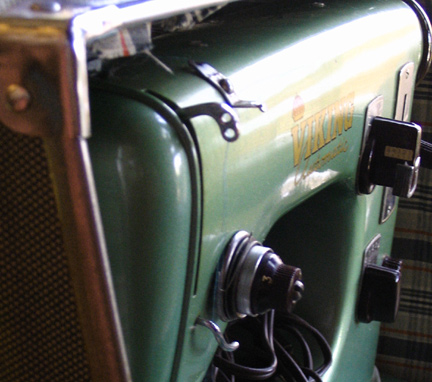 well, it wasn't actually in the junkyard, but in the junkyard parking lot there's a little thrift store which i have never seen open until that day. it was also 1/2 price weekend! you might remember how excited i was to find this baby. it's twin was marked at $15 so it ended up being only $7.50! i couldn't believe my luck!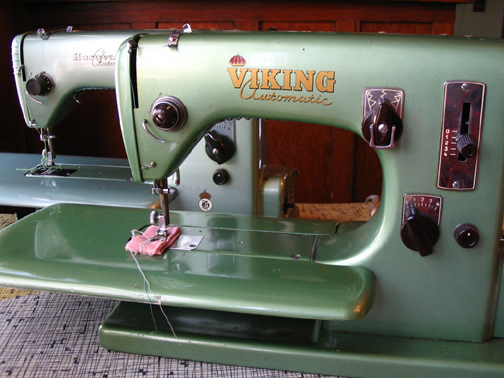 i'd been stalking the cams for the first one on ebay but on the rare occasions they appear they always end up being too expensive for me. this baby had them all, and all the different feet!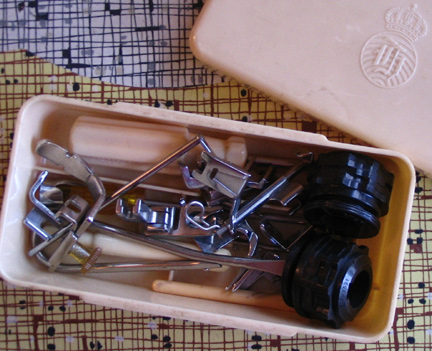 it even had the manual and original advertising brochure!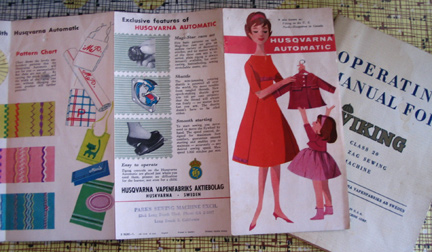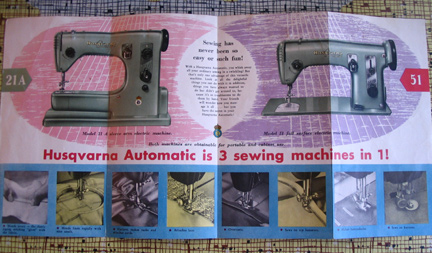 so excited!!
the machine doesn't run as smooth as the first one, but the motor sounds strong. with a little cleaning and a lube job it should be good as new!