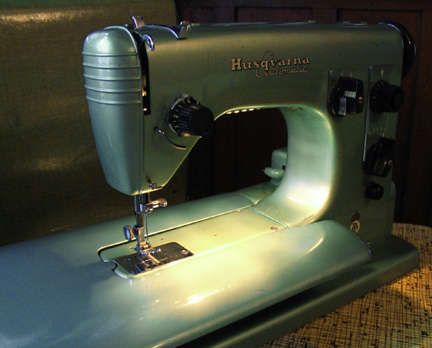 i picked up this beauty at the thrift store a few days ago for under twenty dollars. when i opened up the case i knew i couldn't leave the store without it (i like to think i know a good thing when i see it!) i use my trusty old industrial singer & merrow machines for all of my sewing, but i still use a home machine when i need a little zig-zag action for sewing on appliques. this one will be taking over that job from now on!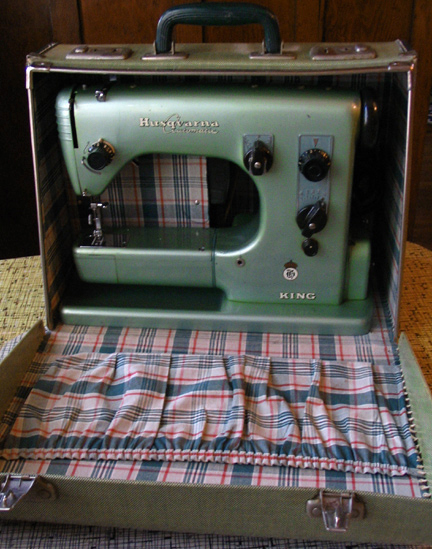 look how cute it is all tucked in bed!
it's things like this that make rummaging through so much thrift store crap seem all worthwhile.