this may very well become one of my favorite websites. i read about spoonflower a while ago in true up and was pretty excited to learn about it. i've been anxiously awaiting an invitation to try out their services during the testing stage, and when it arrived in my inbox last night i was thrilled and whipped up this print. i call it 'knick knack extravaganza'.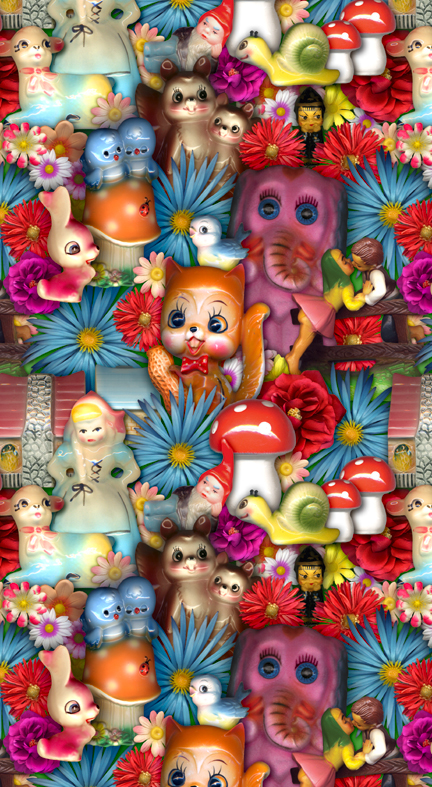 i just placed my order for a yard of it, i can't wait to see what it comes out like!
okay, i can hear a rooster crowing, i'd better go to bed!