my pal amy at artifaktori in somerville sent me a stack of grandma moses print barkcloth pieces, all cut out at the same spot. i read that people used to frame the barkcloth and hang as art, and that gave me the idea for the 'grandma's parlor skirt'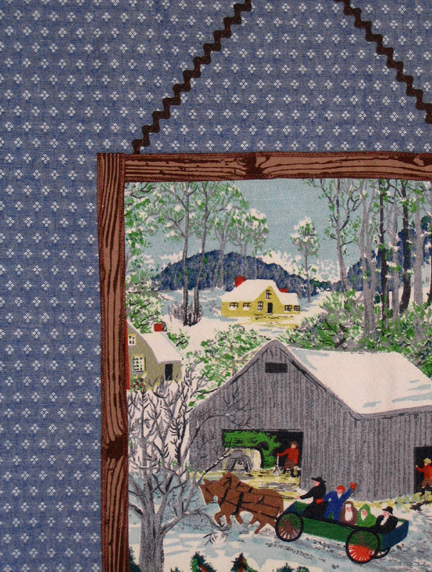 i framed the prints with a rustic woodgrain print applique and added a ric rac and button hanger. i was excited to find a roll of jacquard denim for the skirt that reminded me of wallpaper and coordinated with the print perfectly!
the skirt will be available on my website very soon, along with a few other new goodies!