wanted to show you this a while ago, but with halloween tomorrow, i guess it is perfect timing! artist Brigid Ashwood asked to use my ribbon print skirt print on a pin-up witch in her 'witchen kitsch' series– so much fun!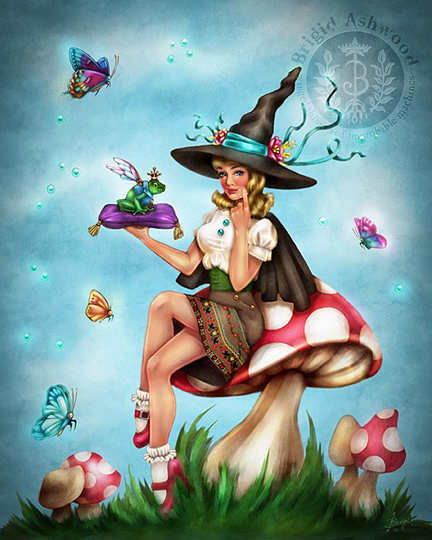 (prints are available in her etsy shop here)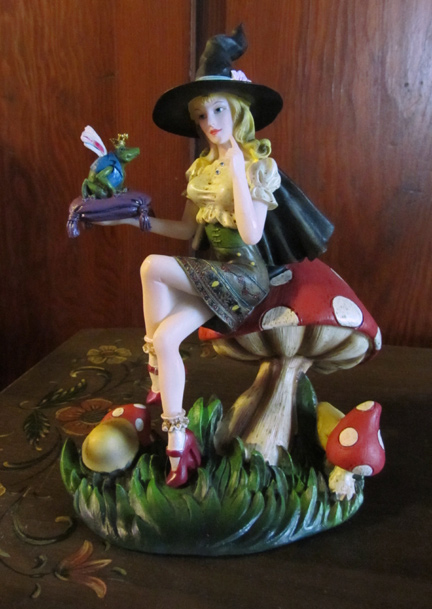 then her painting was turned into a figurine! so cool that it will live on forever in resin!
(the figurines are available here)