you know i like knick knacks, and i like to make knick knack art with them. i started a bunch of these shadowboxes a while ago and i work on them here and there when i need to take a break from printing and sewing. i finished these two up last night…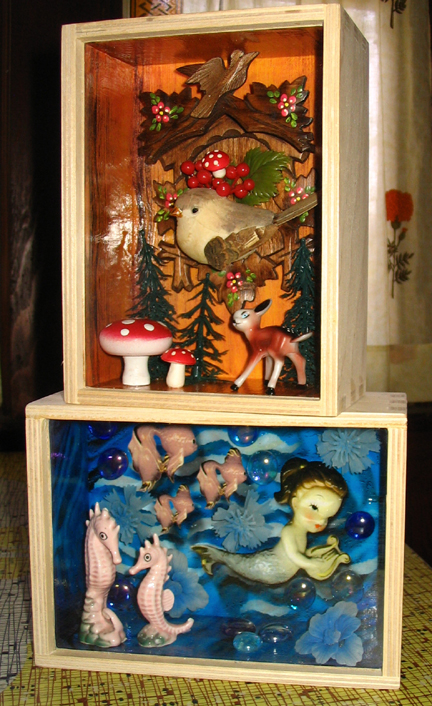 the mermaid one is part of my "hook, line and sinker" print mod-podged onto the back and sides of the box. i embellished it with a pair of slightly chipped seahorse knick knacks, some iridescent glass globs (they're bubbles!) and some underwatery looking translucent plastic flowers. maybe i should adda little seaweed!
the woodland one has a woodgrain background and the bird is perched on part of a broken mini cuckoo clock. there's a little plastic fawn staring angrily at a couple of toadstools. i also stuck in a few plastic pine trees for that woodsy ambiance.
the shadowboxes are 5″x7″ with a glass front.