some motifs i find myself a little obsessed with throughout the years, hex signs are one of them…
rug is 28 inches across. this is actually the second pattern i made, after a little miscalculating the first one is turning out huge…i'm estimating it's going to be 4 or 5 feet across when i'm finished! i just wanted a little kitchen rug!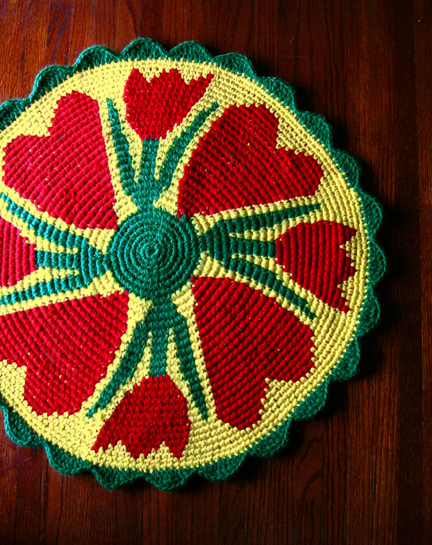 then i made this tulip and heart rug to coordinate with the wall tile in my kitchen. i did discover that i really like crocheting stuff in a continuous circle. 
all made with thrifted yarn, some polyester rug yarn, some regular yarn i doubled up, and some aunt lydia's rayon/cotton heavy rug yarn (my favorite! i need to find some more!) still working on the giant one…