i picked up this crazy pair at the thrift store a few years ago.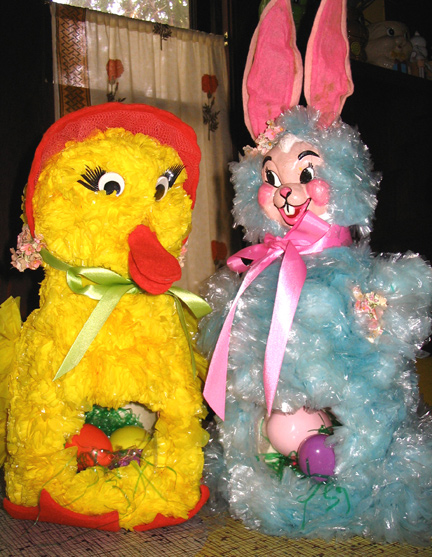 they are made out of bleach jugs. i remember thinking who? what? when? where? why? how? but i knew they needed to come home with me.
you can imagine my excitement last weekend when many of those questions were answered…i was flipping through socorro's 1972 McCall's Needlework & Crafts magazine and look what i saw!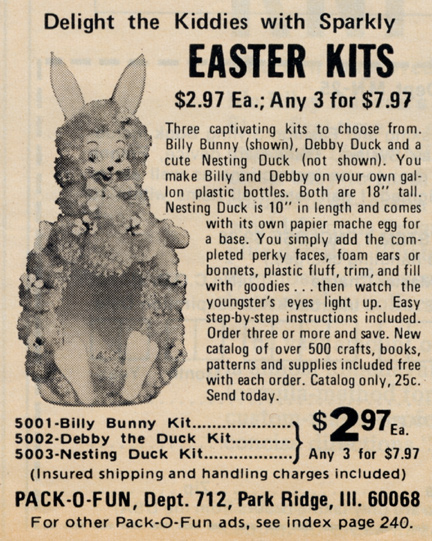 hello billy bunny and debby duck, it's nice to meet you!