i wanted to show you this beautiful embroidered table runner from hungary that my great-aunt deda sent to me recently.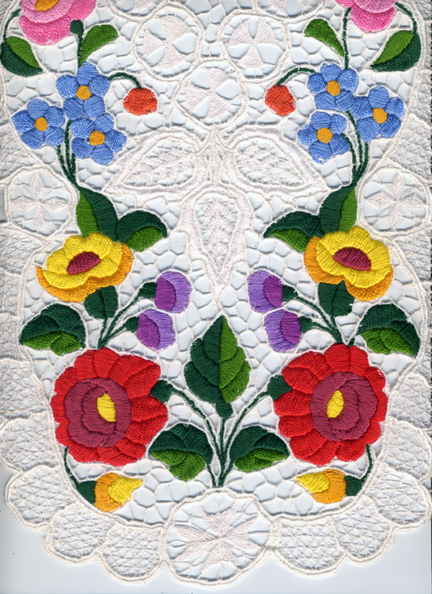 the stitching is so perfect it's hard to tell which side is the front and which is the back!
here is a cute picture of some hungarian ladies in the 60's.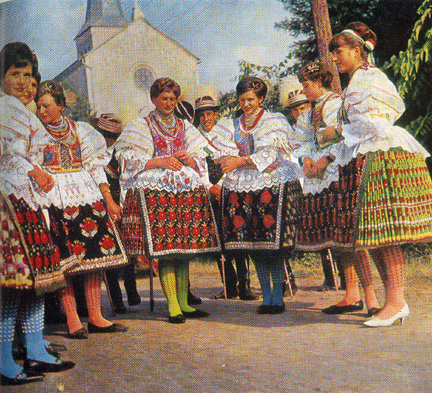 the thing i especially love about this picture is their fantastic colorful socks with little bumps knitted into them! where can i get myself a pair of these?!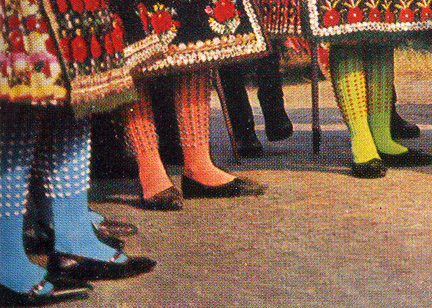 they remind me of those candy dots on paper strips.