since i finally learned how to crochet.
first i made myself a little kerchief. i just crocheted until i liked the size and put a scallop edge and pom pom ties on. perfect for winter in LA.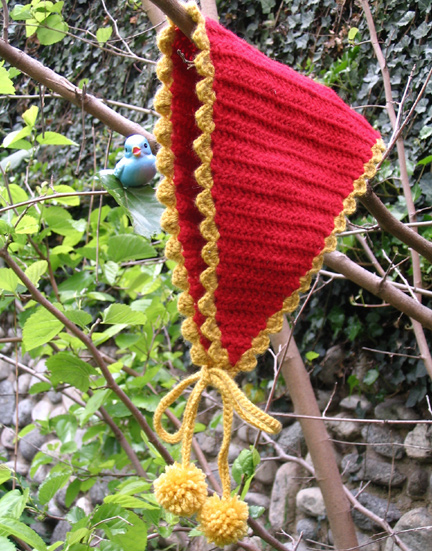 then i made this adorable shaker bonnet. i like this pattern alot, i'm going to make another one. it calls for a bicycle clip. i've seen that mentioned in a couple of vintage crochet patterns, and i'm guessing it helps hold the bonnet onto your head. do you know what it is?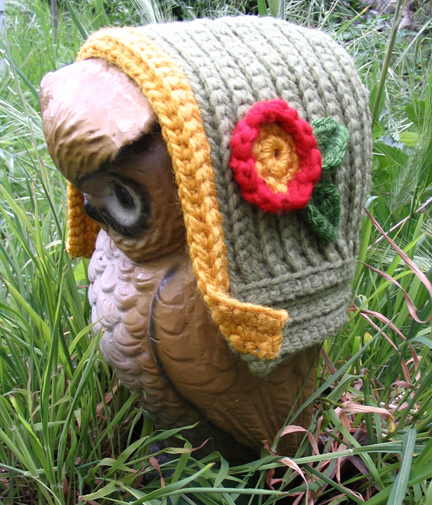 then i made jennifer's mighty oak scarflette, i made it a little more scarf and a little less 'lette by adding another row to the branch.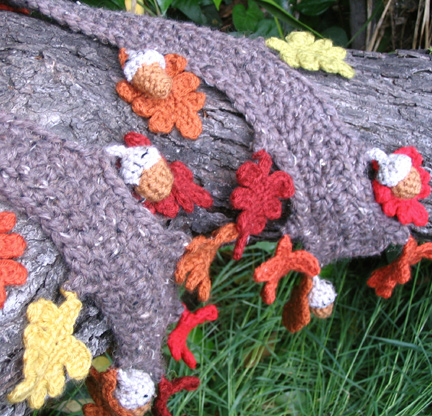 and i liked it so much i'm making a birch version. need to sew the leaves on the branch sometime soon…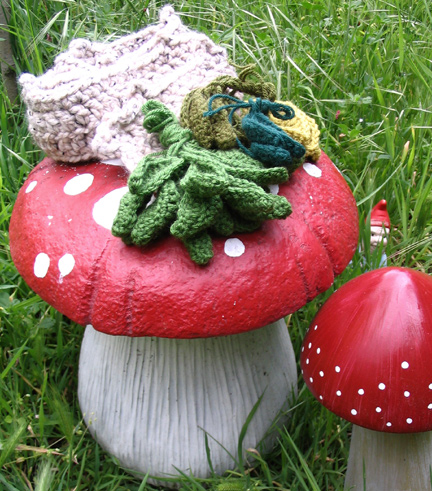 then i started making these poppies and couldn't stop.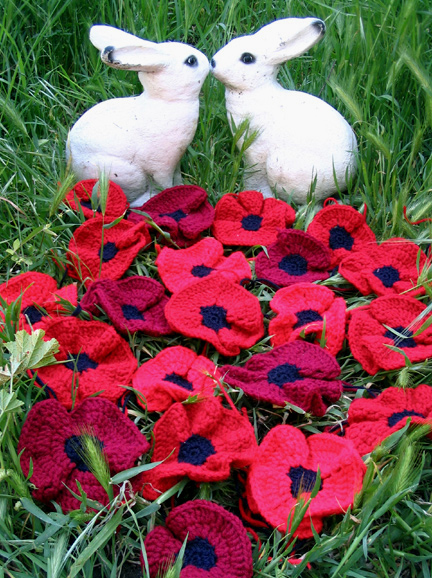 they're supposed to be made with rug yarn and be a potholder, but i wanted to make them with regular yarn and sew a row of them together to make a scarf. but they were so much fun i couldn't stop making them. i'm thinking it would be cute to sew them together into a poppy field bedspread! perfect to fall asleep on…