have you ever painted on your shoes? last night i painted some flowers on a cute pair of shoes that needed a little something extra…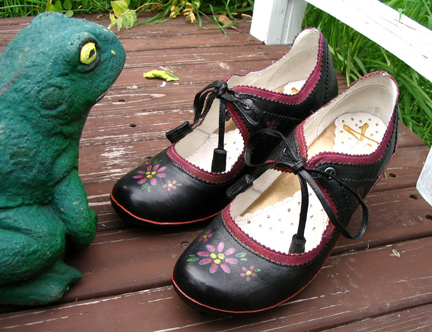 for a first try i think they came out really cute. if i were a better painter, i might have tried something a little more ambitious than simple flowers. next time!
i used neopaque paint because the colors are concentrated, opaque and cover black exceptionally well. also it dries permanent and flexible so it won't crack. i prepped the area i wanted to paint by wiping it down with acetone. the colors came out super bright, so after i finished painting i put a wash of diluted black paint over it to tone the colors down and give it kind of an antique-y feel to match the look of the shoes. lastly i shined them up with a little saddle soap. i've been wearing them around today and i can't stop staring at my feet!
i love painted shoes,  i have a collection of painted clogs, but this is the first time i've tried it myself. i'm already thinking about what to paint next!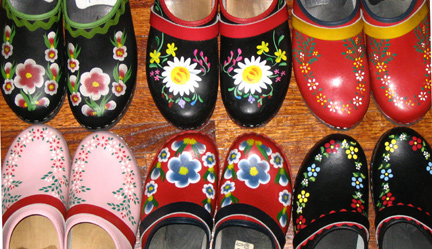 for some more shoe painting inspiration, check out these amazing clogs and this cute pair of shoes on etsy that i love.