here's a sneak peek at three new fall-ish skirts i finished up the other day. i'm calling them pendulum skirts, you can see why!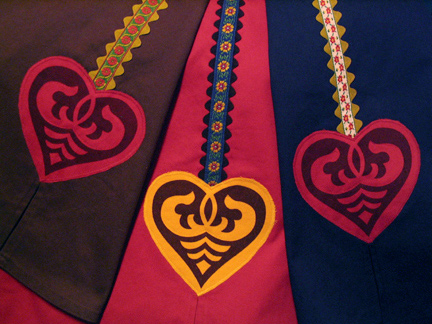 the pendulum is appliqued off to one side with vintage jacquard ribbon and ric rac (of course!) and there's a cute little slit just below it.
the pendulum design is based on my favorite cuckoo clock pendulum…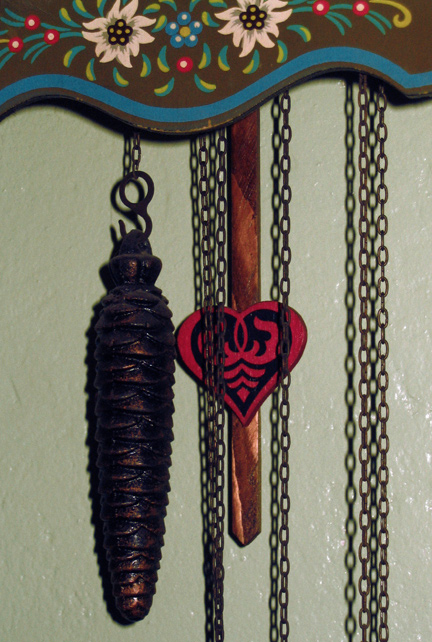 then last night i got this idea to make some pendulum necklaces. between gabbing on the phone with my favorite lady jen, and staying up 'til 3 watching 'the patty duke show', i got the pendants mostly finished…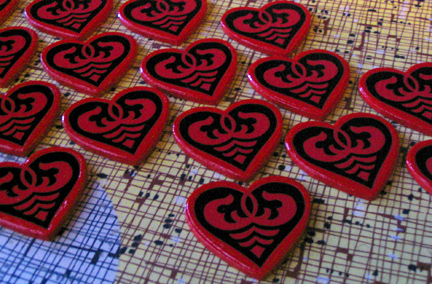 they're a combination of hand painting and decoupage on wooden hearts.
i'm so excited about both of them i want to add them to my website right away, maybe even next week!