hey, did you know it's christmas tomorrow? need a last minute gift for your cat?
here is the easiest cat toy ever…well, maybe not as easy as a crumpled up piece of paper, but i don't know if that would really be classified as a toy.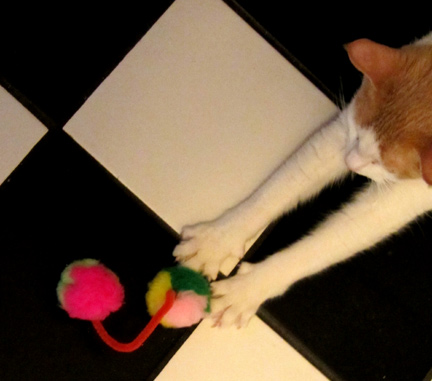 "somebody" kept pilfering pom poms and pipe cleaners from my craft pile so i came up with this, and it seems to be a hit!
you will need: 2 pom poms, 1 chenille pipe cleaner, awl, pliers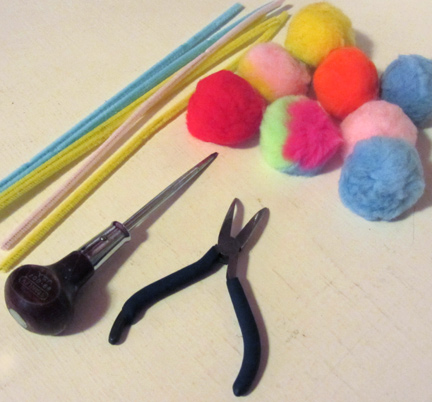 1) poke a hole through the center of the pom poms with the awl  2) stick the pipe cleaner through the holes  3) bend the ends of the pipe cleaner over with the pliers  4) fluff the pom poms  5) throw on the floor