i picked up a bunch of bags of glass globs at the 99cent store a while ago and decided to use them to spruce up some windows. i used them on the little windows on my front door (except for one square so i can peek out of it)…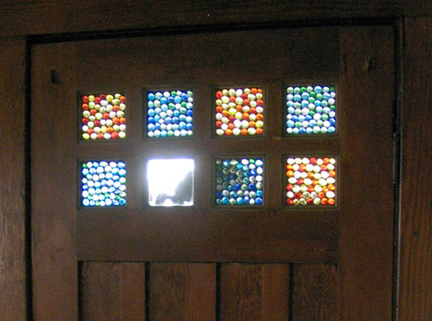 it sparkles at night from outside! so pretty!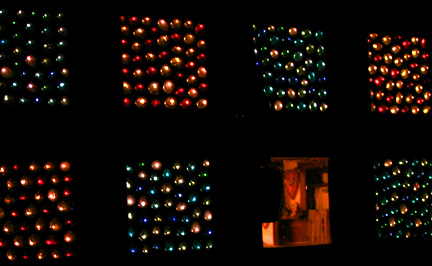 i also used them on the windows of my computer cabinet…do the printer and scanner really need a view? i love the combination of the shiny glass globs and the dull grout…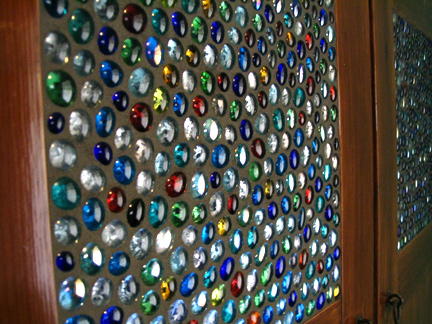 it's super easy to do-i glued the glass globs to the windows with E6000 and let it dry, then grouted it with a charcoal color sanded grout. i think the dark grout really makes the colored glass pop when the light shines on it. someday i want to do my bathroom window this way.