hi there!
i haven't done much thrifting this summer, but i did stop by a shop near the dentist as my reward after getting a couple of fillings replaced. i found this amazing hand woven wall hanging while the novocaine wore off…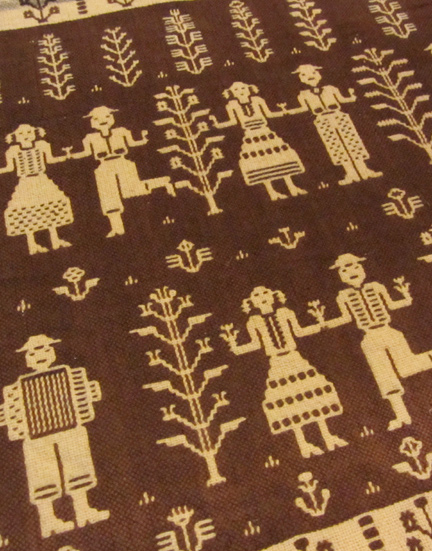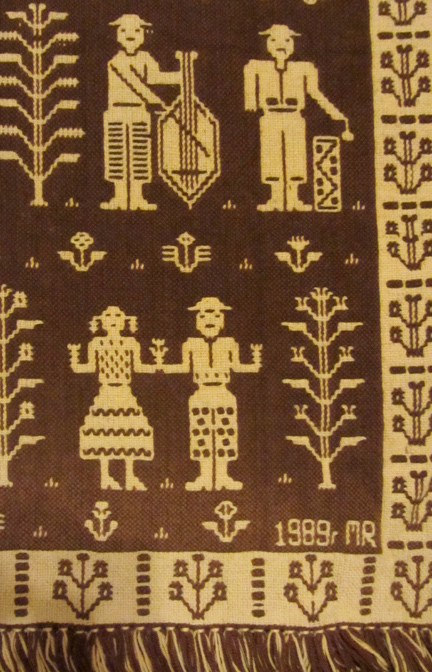 i love it! it's pretty big, 32″x42″. there was another piece by the same person but i didn't like it as much so i left it behind but i still feel a little guilty about splitting them up.
also found an alpine cow bell as big as my head…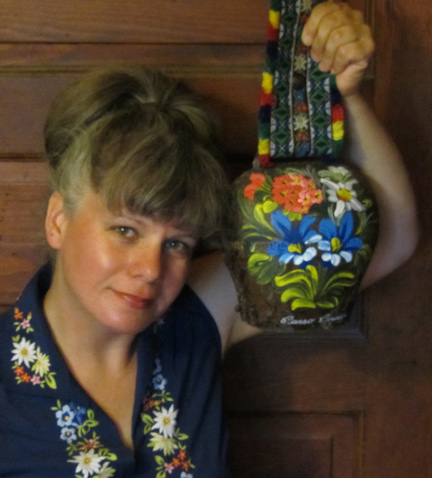 see what i mean?!
hope you've been having a wonderful summer!