what is your favorite size gingham for clothing?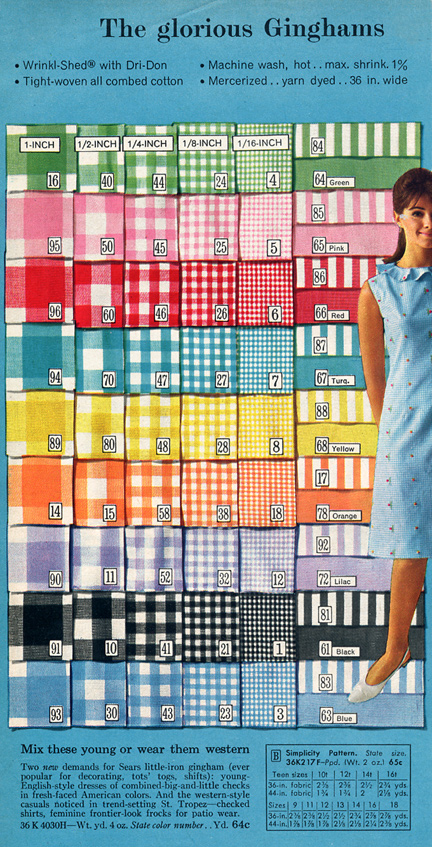 i'm working on some spring and summer stuff and one of the new things i want to make uses gingham.
 i want to know what is your favorite size gingham to wear?
1/4″ used to be my fave, but i surprised myself by favoring the 1/8″ this time around.
during my extensive online gingham 'research' last night, somehow i ended up on youtube watching Animals videos for hours on end. isn't it funny how the internet works? one of them featured them wearing these cute gingham suits…
okay, i know technically they're houndstooth, gingham's woolly cousin, but the spacing just looks so gingham-y. you can see the suits in action here.