i used to collect old girl scout calendars. i have almost all of the calendars from 1952-1968. the pictures in them are just so dang adorable. i just ate a big bowl of samoa cookie ice cream so i thought i'd show you a few of my favorites. it was hard to choose just a few, but of course this one is my #1 favorite…
they're screen printing their own fabric!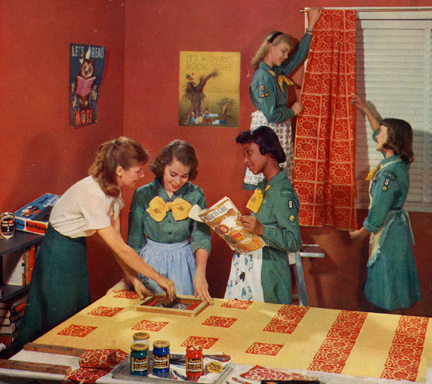 and look how cute it is!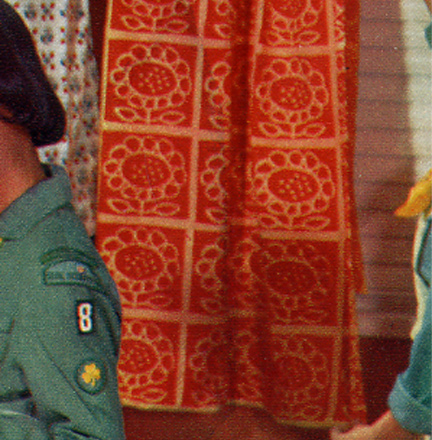 there are alot of pictures of girl scouts with all different kinds of baby animals…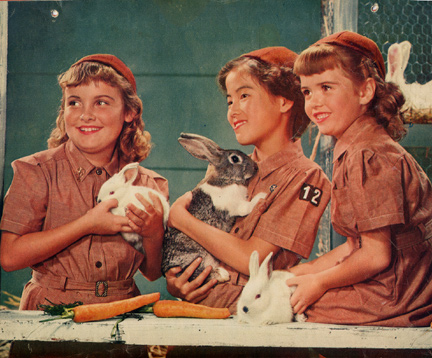 and lots of fun camping pictures, i like this one, singing around the campfire with an accordian and a ukelele.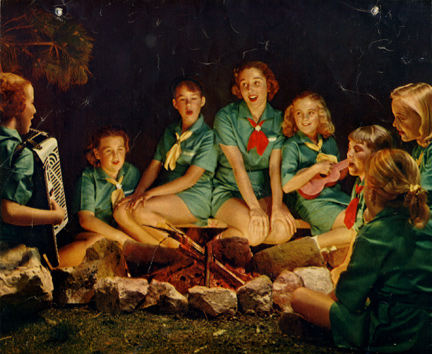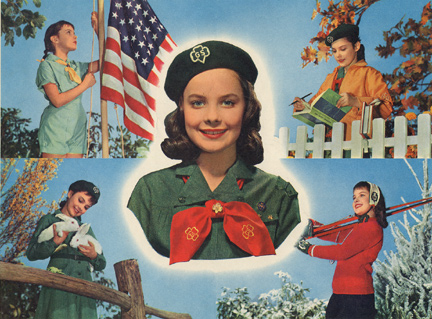 and all kinds of cooking and crafting and sewing pictures…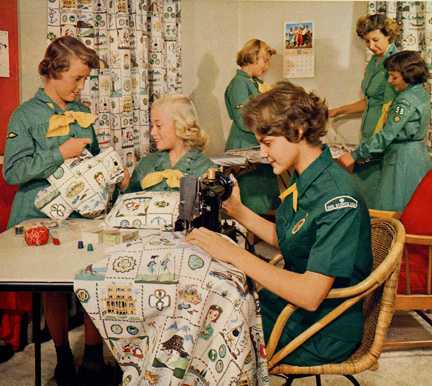 what i wouldn't do to get a piece of this awesome girl scout fabric!