okay, i'm starting to think i might have a problem. remember that giant sequin mushroom that was supposed to be cute little mushrooms? i saw this cute little tree stump trivet project from martha on one pretty thing and i really wanted to make one. then i got the idea to make a giant one and use it as a rug! supersize it! wouldn't that look great with those velveteen logs! i remember seeing this rug a while ago and liking it alot.
i think i will need a ton of felt strips to make a big one…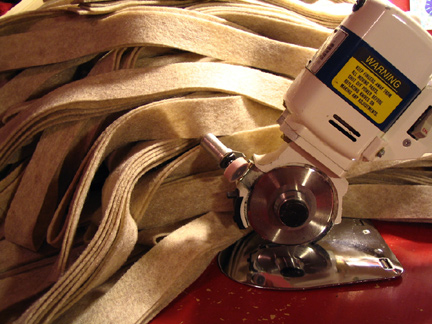 i started it last night, so far it's 6½" across. i ran out of glue, i'll have to go get another bottle or two.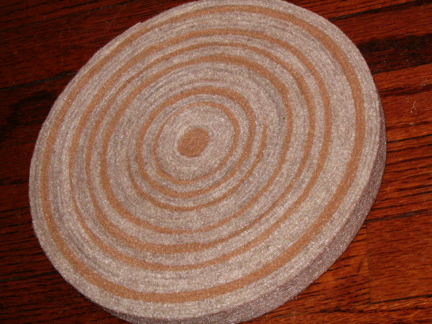 i would like to make it about 30″ wide and put it in front of the front door.  i might get sick of doing it before i get that far. i think i will just keep making it bigger and bigger until i lose my mind and then put the bark on it. i'll show you how it comes out when i finally finish it!