every year it's the same old dreaded calendar hunt for me. i want something cute and smallish (but not too small) and the calendar part has to have the traditional square boxes big enough so i can write reminders to myself in them.
this year instead of hunting for one, i decided to make one myself. there are lots of free downloadable calendar templates floating around online. i modified one to the size and color i wanted and made the type a little more fun. then i added one of my knick knack images to it. the finished size is about 7 5/8″x11″, the calendar pages are 7 1/8″x5 1/8″.
i made this one for the kitchen…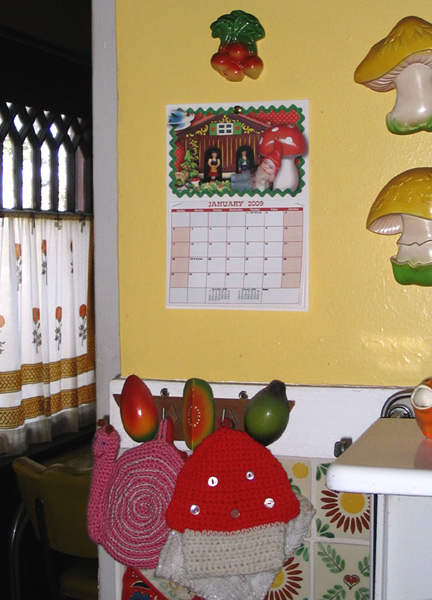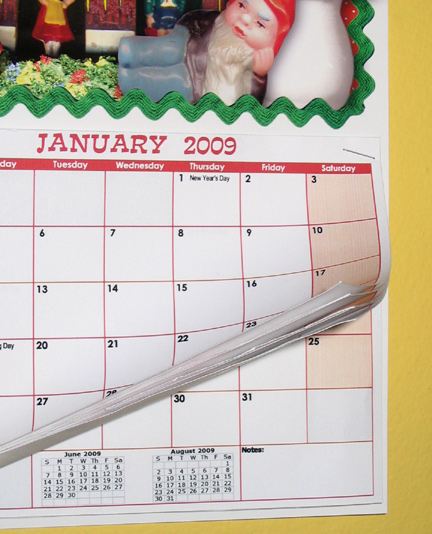 and this one for my workroom…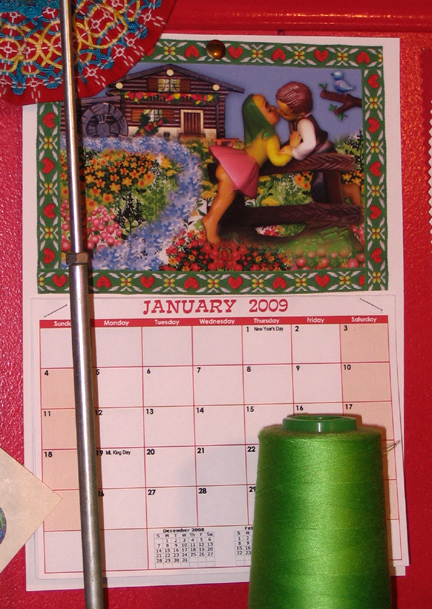 want to make one yourself? you can download the calendar pages here!
print out the first page (with december on it) on cardstock and the rest of the calendar pages on regular paper. if you have adobe illustrator, you can open up the first page in that and place your image in before printing it out, otherwise just add your image later by gluing it on.
trim the january through november calendar pages at the crop marks and stack them in order.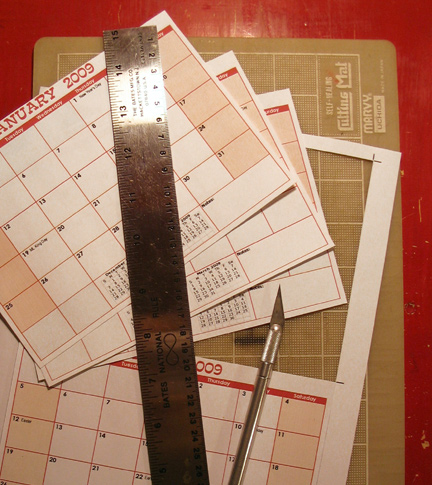 i trimmed about 3/8″ off of the left and right sides of the december page. place the stack of calendar pages on top of december and staple at the upper corners…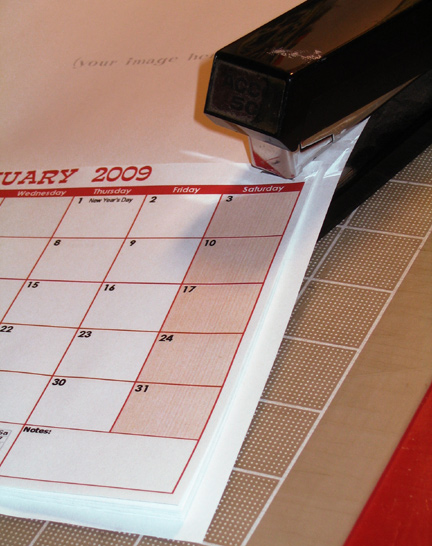 then add your image! the space on top is just right for a 5″x7″ picture. glue it into place. you could also use a swatch of your favorite fabric or a cute piece of vintage wrapping paper, anything that tickles your fancy!