my friend and i went to the pasadena city college flea market last weekend. we got there kind of late and people were already packing things up, but i picked up a few cute goodies…
a clock for my kitchen. the lady totally lied and told me she plugged it in and it worked but it didn't. i was able to use the clockworks from my old clock after a little drilling and gluing and cutting. they are both by general electric so the set-up was similar.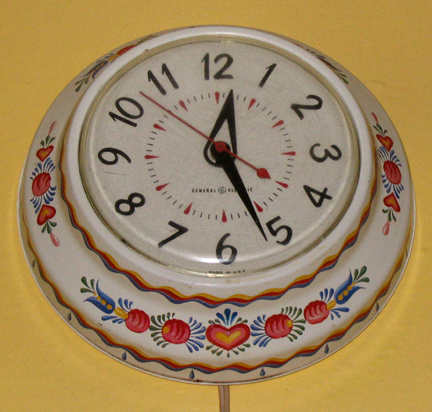 a sweet little painting from bavaria, it says 1950 on the back.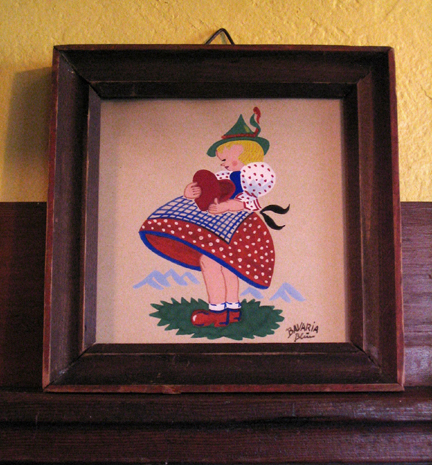 and this lovely tea towel that i couldn't stop looking at. it looks hand printed. i had to buy it for the inspiration.