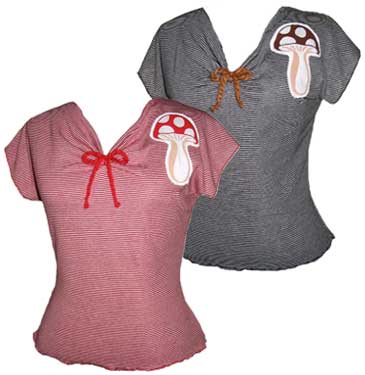 toadstool top $40
original hand screen print
striped short sleeve top with screen printed toadstool applique. gathered at the front with a jumbo fluffy yarn bow! wear it with a gnome brooch if you want to look extra cute! merrow edge finish, 100% cotton 1/16" narrow stripe
black & white stripe is sold out!
detail (click for more)