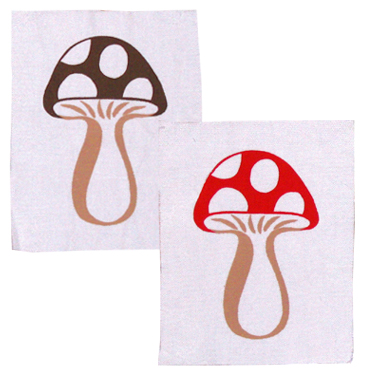 toadstool patches 2 for $6
original hand screen print
a pair of toadstool patches, choose one of each color or a pair of the same. print is 3½"x5½", fabric is 100% cotton twill, 6"x7½" with unfinished edges. use for all sorts of projects like patchwork, pillows, pouches, purses, and more!
if you like toadstools,
you might like...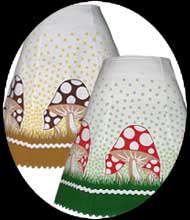 toadstool skirt