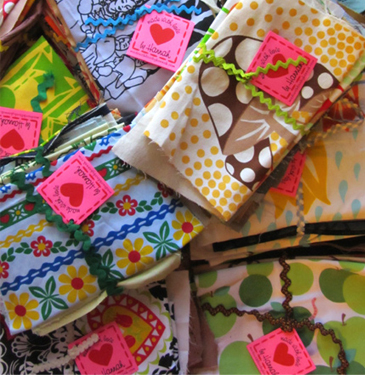 screen printed swatch bundles $12.50
original hand screen print
i end up with a lot of fabric swatch odds and ends from making skirts. these swatch bundles feature sample prints, test ink colors, test dye colors, test fabrics, leftover pieces from print runs and dye lots, prints that i smudged but still have plenty of usable area, and other experimental fun! use them for all sorts of projects like patchwork, pouches, coin purses, dolls and more!
limited availability, for sale in my Etsy shop here:
http://www.etsy.com/shop/madewithlovebyhannah
you may also like...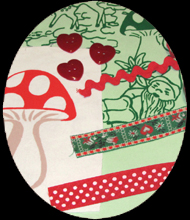 black forest fun craft kit