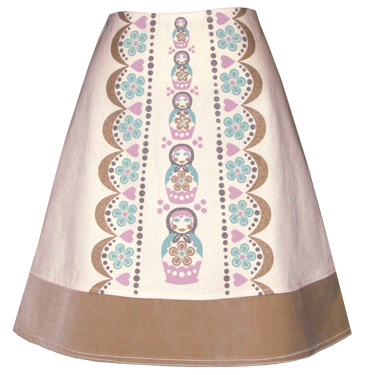 snow maiden matryoshka skirt $68
original hand screen print
sweet nesting dolls all lined up on the front! surrounded by hearts & flowers & a scalloped border. featuring sparkly metallic bronze and pewter ink, along with icy aqua and lavender regular ink. printed on the front, unbleached cotton duck with a beige velveteen hem. back zip a-line, 21" length
sparkly metallic ink accents!