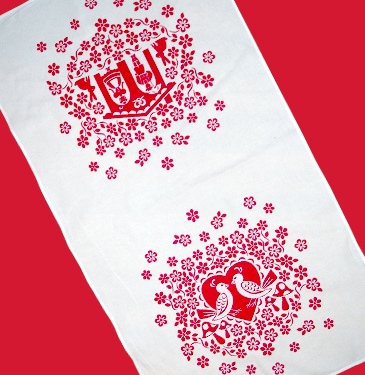 scherenschnitte dish cloth $14
original hand screen print
sweet cut-paper style print featuring lovebirds, toadstools, a weather house and bunnies in fields of flowers. printed so when hanging on a kitchen towel rack, both designs are right side up. printed in red on 100% cotton flour sack material. extra large size is approximately 19"x36"!
lovebirds!