target has me going crazy with their mushroom garden stuff. they've really enabled me to live out my enchanted forest back yard fantasies. first it was the mushroom furniture last year, and this year they haven't stopped with the mushroom statues. here's the newest mushroom statues i just picked up and painted. the tall one is 18½" tall.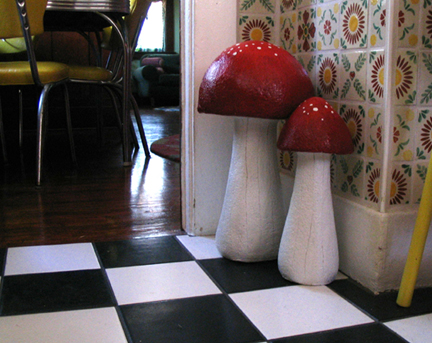 i put them here last night and was going to move them into the back yard today but i kinda like them nestled in this corner of the kitchen so i think i'll leave them here for a while. earlier this year i also picked up these mushroom statues from target.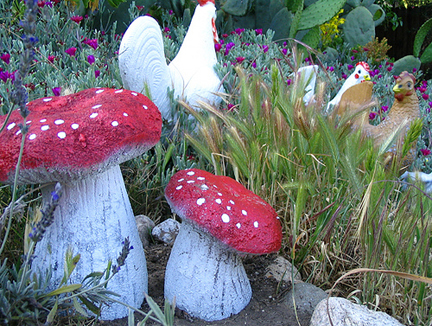 at last count i had over 50 (fake) mushrooms of various sizes in the back yard. do i have a problem?