i love a nice warm pretzel with mustard. i printed out a pretzel recipe from the internet a long time ago and finally tried making some.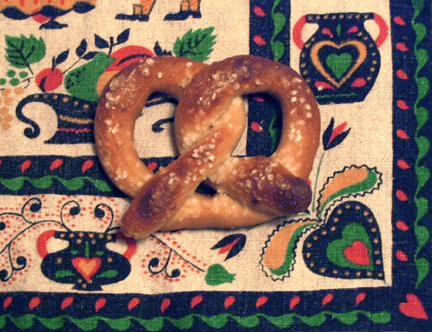 i think i was intimidated by the boiling but it really wasn't hard. they came out pretty darn good! except i burned the second batch. oops!
it was hard to decide which recipe to try, they are all kind of the same but slightly different. i'm going to make them again. do you have a favorite pretzel recipe?