i found these guys at the thrift store yesterday. i love them! i wasn't really planning on going, i was out doing some errands, i turned the corner and the thrift store was calling me. i was compelled to go in. they had been spray painted white but i took the paint off.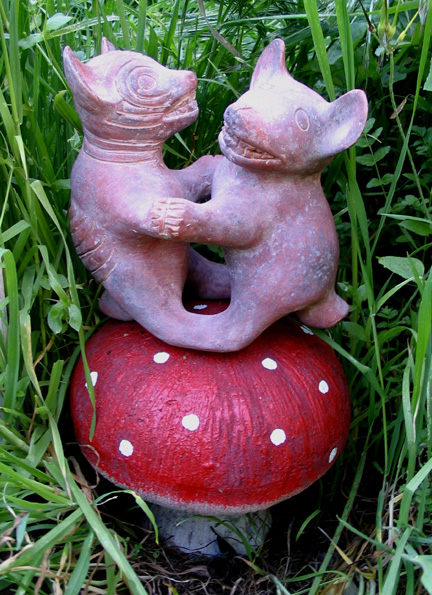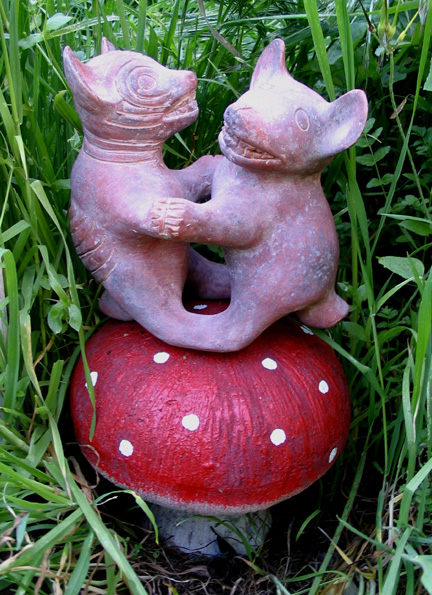 this is the kind of stuff i imagine happening in the back yard when i'm not looking!
i also found this giant heart shaped swiss chocolate mold which i'm going to hang up on the wall. it gives me an idea for something fun to make and wear!